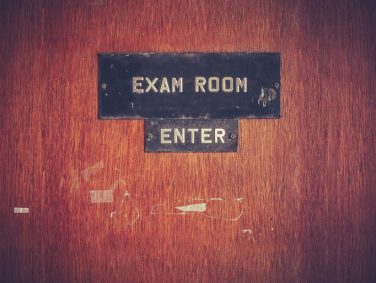 Students taking GCSEs in England this summer will receive a mixture of number and letter grades. Working from 9 – at the top of the spectrum – to 1, rather than A* to G, English language, English literature and maths are the first subjects to use the new system, with most other subjects adopting numerical grading by 2019.
To break it down, 'grade 4' in the new system will roughly equate to the current 'grade C'  – recognised as a 'good pass'. Previously the DfE said that a grade 5, the equivalent of a high C or low B, would be seen in future as the 'good pass' therefore the pass hurdle would have become higher for students.
In a letter to the House of Commons Education Committee, Justine Greening states that "Rather than reporting on the "good pass", we will instead distinguish between a grade 4 as a "standard pass" and a grade 5 as a "strong pass" and report on both." The aim: to ensure that a GCSE pass at new grade 4 will have currency for individual pupils as they progress to further study and employment.
Commenting on the pass grade for the new GCSEs, Dr Mary Bousted of the ATL said: "It is good to see that the education secretary has seen some sense and has attempted to dispel the confusion around what now constitutes a pass at GCSE. However, introducing grade 4 as the "standard pass" and grade 5 as the "strong pass", for reporting purposes, will do little to dispel the confusion. Why not just stick with grade 4 as the new pass grade?"
Malcolm Trobe, Interim General Secretary of the ASCL, said: "We are pleased that the DfE has decided to use new descriptions about the value of Grade 4 and Grade 5 in the new system. Previously, it had referred to Grade 5 as a 'good pass' and we felt that this devalued the achievement of a Grade 4. Its new terminology is a sensible measure and we are pleased that the Secretary of State has listened to our representations.
"It is also helpful that the DfE has decided to report on both Grade 4 and Grade 5 in the school performance tables. Schools share the government's ambition to raise standards further. However, it is not realistic or fair to arbitrarily raise the 'bar' to the new Grade 5. The inclusion of Grade 4 in the performance tables helps to provide a more balanced and complete picture.
"We are also pleased that the DfE has now indicated that Grade 4 will remain the level that pupils must achieve in order not to be required to retake English and maths post-16. Previous guidance had indicated that it would move to Grade 5 after 2019 and we did not think this was fair or consistent. This change is therefore a positive step forward."
Ofqual have also released nine 'need-to-know' points on the changes: 
GCSEs in England are being reformed and will be graded with a new scale from 9 to 1, with 9 being the highest grade.
New GCSE content will be more challenging.
Fewer grade 9s will be awarded than A*s.
English language, English literature and maths will be the first to be graded from 9 to 1 in 2017.
Another 20 subjects will have 9 to 1 grading in 2018, with most others following in 2019. During this transition, students will receive a mixture of letter and number grades.
The new grades are being brought in to signal that GCSEs have been reformed and to better differentiate between students of different abilities.
In the first year each new GCSE subject is introduced, broadly the same proportion of students will get a grade 4 or above as would have got a grade C or above in the old system.
These changes are only happening in England. Wales and Northern Ireland are not introducing the new 9 to 1 grading scale as part of their changes to GCSEs.
You can see how the 9 to 1 grades compare with the A* to G scale in our GCSE grading postcard.
Don't forget to follow us on
Twitter, like us on
Facebook, or connect with us on
LinkedIn!