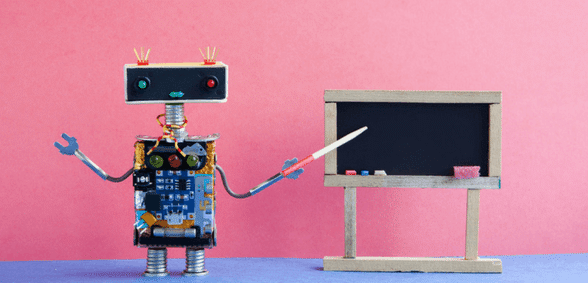 With technology an ever-growing part of education, there's no doubt that understanding – and maximising – its potential can help achieve the best results for students. Now a new scheme is being launched to help schools make sense, and better use, of educational technology
The pilot is being set up by the EDUCATE programme, based at UCL knowledge lab, whose researchers want to work with teachers on dispelling some of the myths about, and fears of, using education technology (edtech) in the classroom.
The scheme will help teachers to make the most of the technology they already have and advise them on purchasing edtech that is effective and useful in teaching and learning. Programme participants will also receive mentoring for up to six months, and membership of an EDUCATE alumni network for continued advice and support.
The successful implementation of edtech in schools can be blocked by a number of factors, including lack of teacher training and connectivity issues, but the hope is that this new support will show non-IT teachers how to utilise , and technologists how to best adapt their products for the education sector – because edtech can be a costly drain on school resources if not utilised correctly.
The 'EDUCATE for Schools' programme was launched at the Bett Show in London; schools are invited to register their interest in the scheme, which will involve them in assessing their technology needs and priorities against their school's development plan.
Dr Kristen Weatherby, the EDUCATE researcher who devised the scheme, and who will be working with teachers and schools, said: "Schools often waste valuable resources on edtech that gathers dust on a shelf or is locked in a cupboard because no one really knows what to do with it.
"Edtech is a growing industry and will become increasingly more important in the teaching and learning process – so we need school staff to become more informed and confident consumers and users of technology.
"From our experience of working with schools and technologists, we have learned that teachers are sometimes fearful of technology, or may not quite grasp how it can help them, or they may not know what questions to ask to ensure it meets their needs."
Dr Weatherby has been working on an initial trial with Hammersmith Academy in London. Gary Kynaston, the headteacher, said: "Working with EDUCATE for Schools has been really helpful in teaching our staff how to identify and prioritise our needs around edtech. I now feel more confident that we'll be able to find technology solutions that are really fit for purpose."
Don't forget to follow us on Twitter, like us on Facebook, or connect with us on LinkedIn!