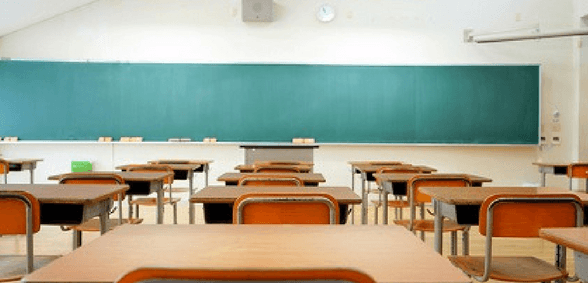 A new BBC series, entitled School, will go behind the scenes of the education landscape
As reported by The Guardian, a new BBC2 show is likely to 'make for uncomfortable viewing for ministers'.
The series will follow the changes that occur across three state secondary schools in Gloucestershire, with the aim being to highlight the everyday funding issues plaguing the average school.
The three schools are part of the Castle School Education Trust, an MAT which has made serious budgetary savings in the last year out of necessity.
It has done this by cutting pastoral and admin support, delaying repairs and paying overworked teachers less.
One teacher says in the first episode that sometimes pupils have to wear coats indoors. "If parents realised the extent of what's happening they would demand change. At some point that must happen."
The trust's chief executive, Will Roberts, said that it was a difficult decision to invite cameras in. "A lot of the things that have been on television before have focused on the relationship between teachers and often challenging students, which is really important in schools, but does not cover some of the complexities of decisions that are having to be made," he said.
"We are being asked in schools to do more – and personally I have no objection to that – but we are being asked to do more with less. What's happening is some of the decisions we have to make about priorities are getting harder to make. Our feeling is we are now at the point that it's very, very difficult to achieve all of the things we are being asked to achieve with the resources we've got.
"We've tried to do everything but put up class sizes and reduce the number of teachers. But we are having to take decisions that are quite unpalatable. We spend less on repairs and maintenance. It's beginning to show in the building. We struggle to replace IT equipment. We've got subjects that really need textbooks we have not been able to afford."
Increasing awareness of the real-life issues schools face drove Roberts to be part of the show. Last week, Philip Hammond announced in his budget a one-off £400m for schools that would help with the "little extras" they need, which many school workers found insulting. The show School, therefore, has come at the right time.
"I welcome any additional money," said Roberts. "We are not going to say no to it. But we want the public to be aware of the pressures. It's not going to be solved by little extras. I worry that people might think schools are ticking along very nicely. The standard of education in this country is very high. But a lot of schools are struggling under the pressure and it would be helpful for people to know about that."
The show starts on BBC2 on Tuesday 6 November.
Don't forget to follow us on Twitter, like us on Facebook, or connect with us on LinkedIn!