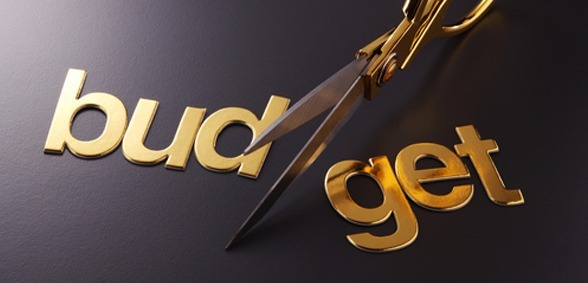 A new website has been launched and allows people to search for funding information on individual schools in Wales
As reported by Wales Online, a new website has been launched to show funding fluctuations for individual schools in Wales.
The website is part of a campaign against cuts by education unions, and allows anybody to search for a specific school and see how funding has changed since 2015.
The campaign is being run by the National Education Union, UCAC, the National Association of Head Teachers Cymru and the Association of School and College Leaders Cymru.
Schools across Wales have suffered cuts totalling £58.9m in the last four years, and around 75% of all secondary schools in the country are now running at deficit.
According to the Schools Cuts Cymru Campaign, these are among the 64% of schools to have seen funds cut in the last four years:
Moorland Primary, Cardiff: Down £253,880 or £455 per pupil

Crickhowell High School: Down £829,967 or £461 per pupil

Ysgol Bro Edern, Cardiff: Down £2.1m or £2,016 per pupil

Croesyceiliog School, Torfaen: Down £399,371 or £106 per pupil

Coedcae School, Llanelli: Down £339,364 or £314 per pupil

Chepstow School: Down £629,732 or £246 per pupil

Ysgol Bod Alaw, Colwyn Bay: Down £84,503 or £139 per pupil

Ysgol Dyffryn, Conwy: Down £327,308 or £282 per pupil

Cowbridge Comprehensive: Down £224,881 or £50 per pupil

Bishop Hedley, Merthyr Tydfil: Down £59,741 or £439 per pupil

Milford Haven School: Down £481,033 or £287 per pupil

St Joseph's, Newport: Down £281,427 or £180 per pupil
The unions are urging parents and others to join the campaign.
Rob Williams, director of NAHT Cymru, said: "There is widespread concern across the whole country. Schools tell us that there is a crisis and that our children are, too often, not getting the education they deserve and to which they are entitled because their schools cannot afford it."
Dilwyn Roberts-Young, general secretary of UCAC added: "The scale of redundancies in our schools is making it difficult to maintain basic services and the support that our pupils deserve. It is also endangering the levels of capacity required to get to grips with the enormous changes that are on the way.
"Welsh government must urgently examine funding levels and the way in which funding is distributed to ensure equity and transparency across the system."
A Welsh government spokesperson stated: "The UK government's sustained austerity agenda has led to substantial cuts to Wales' overall budget.
"In spite of this we continue to prioritise education spending, which is why we recently announced the single biggest investment in teachers since devolution – a £24m package of professional learning to help raise standards in the classroom."
Don't forget to follow us on Twitter, like us on Facebook, or connect with us on LinkedIn!