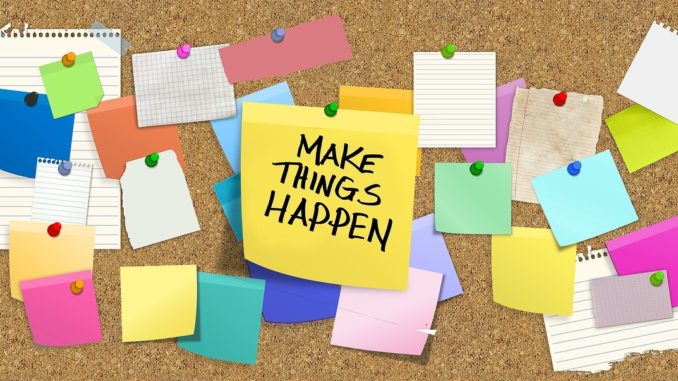 We're already into the second month of the year – if your new year's resolutions included setting fresh career goals, they can be achieved with some simple steps, says Hayley Dunn
New year, new you – it's a very familiar message that we see plastered everywhere as a new year gets properly underway. A desire to sell summer holidays, diet products, furniture and other consumer products and services is, of course, the main reason why there is such an emphasis on personal renewal at this time of year.
But the new year can also be a time to think about much more fundamental aspects of our lives – especially our careers.
The importance of networking
Setting fresh career goals is rarely easy, but I've found that seeking out other perspectives is a great starting point. Different perspectives from fellow professionals, the wider school leadership and business community can help you in the important task of determining what your career goals are.
In her new book, Becoming, Michelle Obama discusses the important role networking played when she was deciding on where to take her career. She made a point of putting herself in front of anyone she thought might be able to offer her advice. She says that the point was, 'less to find a new job than to widen my understanding of what was possible, and how others had gone about it'.
Taking soundings from as wide a range of people as possible should help you to clarify what your new career goals are.
Create a task timeline
At this stage it is important to be specific about what it is you want to do and, just as importantly, why you want to do it. Does your new career goal align with your values and aspirations in the longer term? Write them down and have them to hand in your planner or on your notice board so that they are a constant reminder of your new goals.
Be imaginative in setting out your goals – possibly use a vision board if you are more of a visual person. If you are setting stretching goals, expect that it is not going to be easy and that there will be challenges to overcome.
I'd suggest you break your goals down into tasks and projects. Work out what is achievable for you in the time you have available and then create a task timeline. This will make it easier to track your progress. Don't stop there, though. Make sure that you 'sense check' as you go along; talk your goals through with others and get their input. You might need to modify your goals slightly, in the light of their advice – and they may know someone who can help you achieve your goals.
Case in point
This approach certainly helped me when I set my 2017 new year goals. One goal was to write a book for school business managers. My 'why' was because I have always loved books and I had long dreamed of writing one.
Once I had committed to the idea, I took a staged approach. I wrote a synopsis and outline for two different books; the first for a book styled in a similar way to the '100 ideas' range and a second that was in the form of a handbook with specific topic sections. I discussed the idea with my contacts to gather views and feedback.
This networking also brought about a meeting, where I had the opportunity to pitch the idea to a publisher. I wanted it to be the book I wished I'd had when I started my first SBM role and I was thrilled when they agreed to publish the book – but then the hard work came.
Setting myself an outline, using lists, setting deadlines, blocking out my time and reviewing my progress all helped me to complete the project on time, and the book was published in May 2018.
A new year is a great time to reassess your career and set new goals. It's something I do every year because it gives me the fresh focus I need to keep sharp and enthusiastic. Just remember that developing and defining those new career goals isn't something that you can easily do on your own and that reaching out to your network, and getting their perspectives, will help you to clarify your new direction.
Good luck and have a great year!

Hayley Dunn is a business leadership specialist, the author of
The School Business Manager's Handbook 
and is working with Best Practice Network to develop its new diploma in school business management level four qualification. Further information is available
here.
Don't forget to follow us on Twitter, like us on Facebook, or connect with us on LinkedIn!