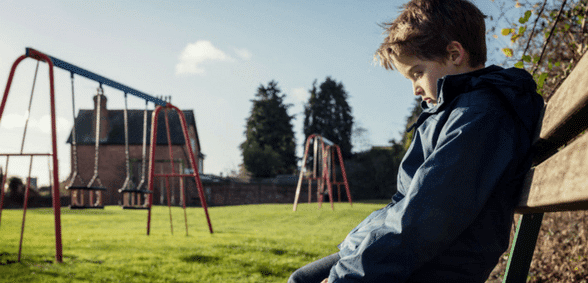 The NHS isn't providing the necessary support to children and young people who are experiencing mental health problems, according to the latest PAC report
According to a new report from the Public Accounts Committee (PAC), the NHS is "failing" children and young people with mental health issues.
As reported by The Independent, a lack of appropriate support is leading to some patients facing rejection due to their condition not being deemed "severe" enough.
The PAC report states that just three in 10 children are getting the treatment they need, and that long waits are pushing some to crisis point.
As well as not receiving treatment, many children and young people are also not monitored for progress or pointed towards other services.
The report states: 'NHS services are turning away many children and young people because their condition is not considered severe enough to warrant access to overstretched services, even though it can later deteriorate to a point of crisis'.
Labour MP, Meg Hillier, who chairs the PAC, added: "Children and young people with mental health conditions are being failed by the NHS.
"Provision is far below required levels and many people who do get help face long waits for treatment. This can be devastating for people's life chances, their physical health, education and work prospects.
"We will be keeping a close eye on the real-world impact of the measures proposed in the government's 10-year plan for the NHS."
Commenting on the report, Anna Cole, parliamentary and inclusion specialist at the Association of School and College Leaders, said schools need more funding to be able to help fill the gaps.
"It is increasingly clear that poor and underfunded NHS mental health provision is failing our children and young people. We welcomed the vision set out in Future in Mind but government initiatives since then do not go far or fast enough.
"Schools and colleges are already doing a great deal to support the mental health and wellbeing of children and young people but their budgets are under severe pressure and this is making it increasingly difficult to provide sufficient school-based pastoral support.
"Schools need sufficient funding to provide children and young people with the school-based support that they need and this must be accompanied by timely access to local specialist child and adolescent mental health services for all children and young people who require a greater level of care – currently this is not happening."
Don't forget to follow us on Twitter, like us on Facebook, or connect with us on LinkedIn!