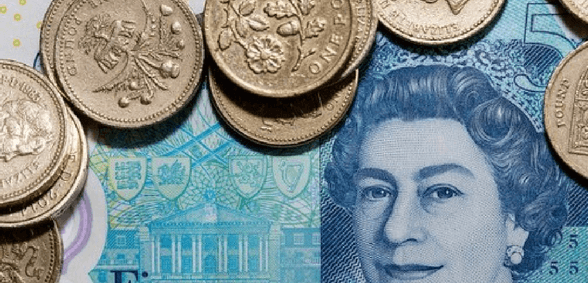 CREDIT: This story was first seen on BBC News
All primary and nursery schools are to receive £56 less per pupil this school year than in 2016-17, the BBC has learnt.
Last year, the cash value of the vast majority of primary and nursery school pupils under the common funding formula was £2,061.21.
However, in 2017-18 that has been reduced to £2,004.71 per pupil.
That has prompted one principal to tell the BBC that education in Northern Ireland "is at crisis point".
Jackie Wallace, principal of Stranmillis Primary School in south Belfast, said the reduction would mean many primary schools losing five figure sums compared to last year's budget.
The fact there were now more primary school pupils was partly responsible, the Department of Education (DE) told the BBC.
"The main drivers leading to the reduced Age-Weighted Pupil Unit (AWPU) year-on-year are changes in demographics and less money being available for allocation to schools," said a spokesperson.
The cash value of most primary school pupils is also multiplied slightly so the actual decrease in real-terms funding will be slightly larger than £56 per pupil.
About three-quarters of the funding a school gets from DE is calculated based on its number of pupils.
Mr Wallace told the BBC the cut per pupil was set to cost his school, which has 466 primary and nursery pupils, about £30,000.
"If we were to live within our budget in this coming year we would have to be cutting two teachers and that's just not sustainable," he said.
"The children in the school are already working in classes of 30 and we cannot cut any more teachers from our school.
"There are more elements in the budget than just the age-weighted pupil unit and our actual budget for this year is down approximately £55,000," he added.
Mr Wallace is one of more than 40 head teachers who have previously said they will refuse to implement any more cuts to their school budgets.
He also said he felt let down by promises of more money for education.
"We have spoken to people from the department, from the education authority, politicians," he said.
"Education in Northern Ireland is at crisis point. We do not have sufficient funds to continue to provide the high level education that our country has always provided for our children.
"If the funding does not come then either children are going to suffer, or as in our own school – and many others like – us we will refuse to implement the budget cuts and our budget deficit will grow," he added.
SDLP MLA Daniel McCrossan said he had been approached by a principal in the past week who was worried about the impact of the per-pupil reduction.
"That cut really puts schools under major pressure," said Mr McCrossan.
"This principal is one of many who will be in contact with me as this comes out into the public domain."
The amount of money post-primary schools receive per pupil has also been reduced, though not by as much.
In 2016-17 post-primaries received a cash value of £2,077.24 per pupil whereas in 2017-18 they will receive £2,062.19 – a cut of about £15.
However, the weighting value of each pupil means post-primary schools will lose about £25 per pupil in real terms on 2016-17.
When weighting is considered, the value of each post-primary pupil is calculated at £3,464.48 this year, compared to £3,489.76 in 2016-17.
Post-primary schools receive about £1,300 more per pupil than primary schools when age weighting is taken into account.
The sum is higher for sixth form pupils.
Don't forget to follow us on Twitter, like us on Facebook, or connect with us on LinkedIn!