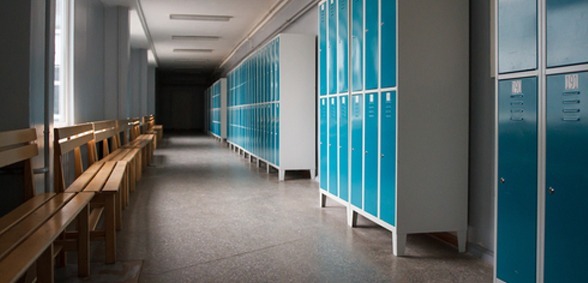 A school in Northern Ireland has been turned around by its principal, after parents actively avoided sending their children there for several years
The principal at a Northern Ireland school has spoken to Belfast Live about how a school that was actively avoided by parents has been turned around.
The previously-failing school – Glengormley High – saw families choosing not to send children there due to the rumours of bullying. The Education Training Inspectorate (ETI) even raised concerns about pupil safety.
Ricky Massey took over as head of the school in April last year, and describes Glengormley as 'unrecognisable' after the changes he's made.
Massey said that, when he first met the staff, he thought the school was a "broken place".
Enrolment was very poor, the "reputation of the school was hideous" and exam results were low.
However, in the short time Massey has been with the school, enough change has been made for the most recent ETI inspection to prove a success.
"When I arrived, EA were supporting this school because this was the failing school," he said.
"ETI had come out and done a number of inspection reports and said safeguarding is not good, results are not good, attendance isn't good, leadership and management isn't good.
"Now the EA has said, we were inspected a number of weeks ago, and they have said we are pulling out entirely from the school.
"The school is in a whole new place, we have full trust in the leadership and now I am getting calls from other schools, the EA are connecting them to us. It is unbelievable, it is bizarre."
He added that the school is now trying to be "innovative rather than just mend and fix".
Don't forget to follow us on Twitter, like us on Facebook, or connect with us on LinkedIn!