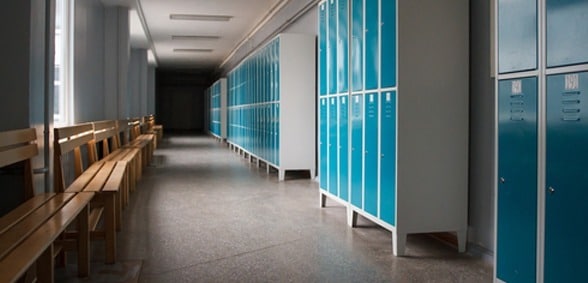 CREDIT: This story was first seen on the BBC
Curtains, tables and chairs – just some of the things that Parent Teacher Associations (PTAs) help pay for as school budgets get tighter, the BBC has reported.
Allison Ewing, the treasurer of the County Down school's PTA, said they try to have a fundraising event at least once a month.
"Outdoor equipment, whiteboards, equipment for maths," she continued.
She has listed all of the equipment the PTA has raised money to pay for in recent years.
It is obvious that the school relies on the work of parents to be able to afford even some classroom basics.
"It's equipment the children need on a daily basis to learn," said Allison.
The PTA at Moneyrea puts on a large event every year to help raise money, most recently a black tie ball aboard the SS Nomadic.
"We'll also have smaller events throughout the year, like children's discos and children's film nights, and we'll also have our craft fair which is a big fundraiser as well," she said.
Allison Ewing was among a number of school representatives at an event at Stormont organised by Parentkind, the membership body for PTAs across the UK.
They were there to share some of the work parents did to support schools – and schools to support parents.
The treasurer of the PTA for Knockevin Special School in Downpatrick, Pauline Horner was also there.
"Originally we were started in 2010 to fund music therapy for the kids with special needs, as it has a massive impact on them," she said.
"About two years ago the principal came to us and said that the school needed the two sensory rooms refurbished and set us a target of £50,000 for the year."
"We all looked at her and thought 'no way, we're never going to achieve this'."
But the PTA got to work, raising money by organising a fun run, appealing to local charities and organisations like the Lions Club and running a Titanic-themed ball.
"In the end, in that year we raised £104,000 for the school," Pauline said.
According to her Knockevin – which has around 140 pupils – has also come to depend on the money the parents are able to raise.
"We put sensory equipment in the hydrotherapy pool, we funded music therapy, aromatherapy, the after-school group as well, the list is endless really" she said.
However, the manager of Parentkind in Northern Ireland, Jayne Thompson, said while fundraising was important it was vital that parents got involved more widely with the education of their children.
"A parent engaging in their children's learning isn't just being inside the school gate," she said.
"It's taking that active interest in your children's learning when they come home from school, asking them how was their school day and what did they enjoy."
The money paid to schools for each pupil has decreased over the past two years.
That often puts more pressure on parents to raise money to supplement the school budget.
And Pauline Horner said that the Knockevin PTA already have more big plans to pay for.
"We're setting up new groups to fund a playground which is going to cost £69,000 – that's our next project – and a school bus that is going to cost £48,000," she said.
"It's essential as the education authority just doesn't seem to have the money to cover the costs."
Don't forget to follow us on Twitter, like us on Facebook, or connect with us on LinkedIn!