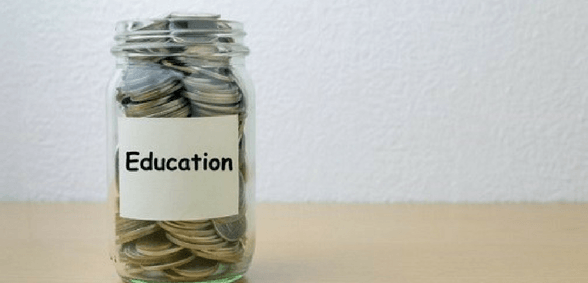 Nick Gibb has addressed parliament following the school funding debate in April; the NEU believes his statement is misleading
Minister of State for School Standards, Nick Gibb, has written a letter to parliament in response to the opposition day debate on school funding that occurred in April 25.
Gibb wrote:
'School funding is at a record high and schools have benefitted from the introduction of the national funding formula, which came into force in April. The new formula is supported by our investment of an additional £1.3bn in the core schools budget, on top of what was announced at the last spending review.
'Core schools funding will rise from almost £41bn last year, to £42.4bn this year and £43.5bn in 2019-20. This means that real terms per pupil funding in 2020 will be more than 50% higher than it was in 2000.'
The new formula is designed to create a bespoke solution for each and every school, recognising that the lowest-funded schools face greater challenges than most. As such, a minimum per-pupil funding level has been introduced.
'Under the national funding formula, in 2019-20 all secondary schools will attract at least £4,800 per pupil, and all primary schools will attract at least £3,500 per pupil,' Gibb's statement continues.
'We recognise that the introduction of the national funding formula represents a significant change to the way schools are funded. To provide stability for authorities and schools through the transition, we have previously confirmed that in 2018-19 and 2019-20 each local authority will continue to set a local formula, in consultation with local schools.'
Gibb described the previous funding system as 'unfair', and hopes this new move will help 'create a world-class education system that allows every child to achieve their potential, no matter their background.'
The National Education Union (NEU), however, believes that the statement is misleading. Kevin Courtney, joint secretary of the NEU, said:
"Nick Gibb's statement ignores the fact that recent reports from both the Education Policy Institute (EPI) and the Institute of Fiscal Studies (IFS) have confirmed what the NEU has been saying for some time – education funding is in crisis. Figures published by the IFS confirm that school budgets have declined by eight per cent in England since 2010, and by five per cent for schools in Wales over the same period
"Under this government, schools are experiencing severe financial hardship and having to cut the education provision for children and young people. It is misleading of the government to claim otherwise.
"The government needs to start listening, pay attention to the facts and invest in our education system. Without further investment, this crisis will only get worse, which will inevitably drive more teachers and support staff away from a profession.
"It was extremely disappointing today that there was no statement regarding additional funding for teachers' pay. The government must address historic below-inflation pay increases for teachers and immediately confirm a fully-funded five per cent pay increase to address the growing teacher recruitment and retention crisis.
"Instead of ignoring the evidence, the government must respond to the concerns of parents and those working to deliver the high-quality education service we all believe our children deserve."
Don't forget to follow us on Twitter, like us on Facebook, or connect with us on LinkedIn!