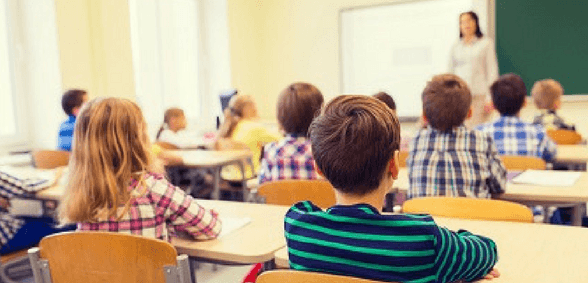 CREDIT: This story was first seen in TES
Minister signals Justine Greening's concern over 'word gap' between disadvantaged youngsters and their peers, TES reports.
Policymakers sometimes put too much pressure on headteachers to pass floor standards, Nick Gibb has said.
The schools minister was speaking at a Policy Exchange fringe meeting at the Conservative Party conference this evening, where he attacked progressive education ideas, outlined the Conservative's post-2010 reforms, and urged party members to continue fighting for them.
After his speech, he was challenged about the fact it did not make reference to school funding, teacher recruitment and retention, or the accountability system.
In response, he said: "I do think sometimes, we as policymakers sometimes put too much pressure on headteachers and teachers to get over a floor standard.
"I have visited probably 500 schools since 2003 and I only generally meet conscientious, well-educated, hard-working professionals who want to do the best for their children in their school.
"Where those schools fail it is generally because of the curriculum and pedagogy, and I think it is better to have a discussion about those issues than to do more to put increasing football-manager type pressure onto headteachers and schools. That is where I would like the debate to shift.
"Of course, you need accountability and you need to have schools publishing their key stage 2 results and their GCSE results, and I think the mere publication of those results is the pressure that will raise standards. My personal view is that is where the pressure should rest."
If a school falls below the floor standard, it could be turned into an academy, or if already an academy, have a change of sponsor.
Outlining future plans for the government, he reiterated the pledge to open hundreds of new free schools, and for more schools to become academies.
In July, education secretary Justine Greening said she would cut £280 million from free school funding, to help fund the additional £1.3 billion she found from elsewhere in the DfE budget to boost the overall schools budget over the next two years.
Asked about the role of wider cultural understanding in helping to promote social mobility, Mr Gibb said the education secretary was "very determined" to close the gap between the number of words that young children from disadvantaged backgrounds and their peers understand.
He said this was "a real issue of concern to the current secretary of state", and added: "The more they are read to in the early years, the more they are read to in primary school, the better their vocabulary will develop, and the more their vocabulary develops, the more they will be able to read, and the more they are able to read, the more social and cultural capital they will develop. There's no shortcut to it."
On Sunday, the education secretary highlighted "a new focus on boosting literacy and numeracy during a child's Reception year".