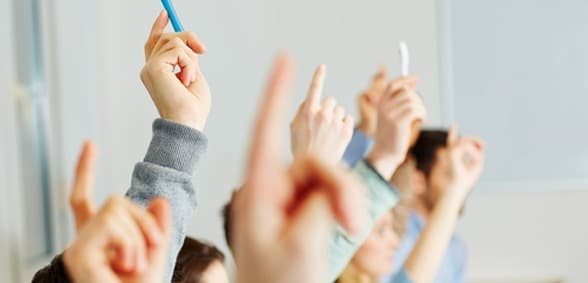 CREDIT: This story was first seen on The Daily Mail
No 'coasting' schools have been forced to become academies despite a Tory manifesto pledge two years ago, new figures show.
The Daily Mail reports that in the run up to the 2015 election, the Conservatives promised to take over every school not considered to be pushing its pupils hard enough.
Hundreds of schools were thought have to been in this category – but new data released under the Freedom of Information Act suggests none have become academies as a result.
The Department for Education said that forced academisation was only ever intended for 'a small minority of cases'.
But experts said the data may indicate a watering down of the policy following fierce opposition from teaching unions and left-wing activists.
The 2015 Conservative Party manifesto pledged to 'turn every failing and coasting secondary school into an academy,' and the new category of 'coasting school' was given legal force by last year's Education and Adoption Act.
It aimed to pick out schools that fail to help pupils to 'fulfil their potential', and in 2015 the DfE said: 'Those that cannot improve will be turned into academies under the leadership of our expert school sponsors.'
It was thought that coasting schools may not get the worst results but might be complacent with a high-ability intake.
At the time, then National Union of Teachers leader Christine Blower called the pledge 'as irrational as it is impractical'.
But the data obtained by the Times Educational Supplement (TES) found none of the schools in question have been converted.
Of the 756 schools and academies that were branded as 'coasting' and have not since closed, more than half – 51% – were told no further action was needed, and 49% were told they needed some extra support.
In only one case did Regional Schools Commissioners (RSCs) use any of their other powers – a termination warning notice was issued to the Basildon Upper Academy.
The 2015 Conservative election manifesto resulted in David Cameron returning to 10 Downing Street with an unexpected majority – and Nicky Morgan was reappointed education secretary.
But since then the party has been rocked by the 2016 Brexit vote, the subsequent negotiations, and a loss of its majority in the Commons following this summer's election.
Alan Smithers, professor of education at the University of Buckingham, said: "Back in 2015 the government wanted to turn all schools into academies and was looking for any reason that it could to justify doing so.
"Now it is rowing back – partly because it feels weak at the moment and doesn't feel like having the confrontation that would inevitably follow, not only from schools and teachers but also from parents.
"Some of these schools have an above average intake and they are doing very well. They are popular with parents, who know their children are getting good results.
"Statistics may suggest the results could be better, but the parents might think this is not a good enough reason to change the traditions of the school.
"The government now appears to be less concerned with academies and recognises that with Brexit, at the present time, it has enough on its plate."
A Department for Education spokesperson said: "Regional Schools Commissioners have been working closely with schools that met the coasting definition in January 2017 to ensure that, where challenges exist, support is available to secure improvements.
"We have been very clear that the purpose of the coasting definition is to identify and work with schools that may need support, and that more formal intervention, such as becoming an academy, was likely to happen in only a small minority of cases.
"The data reflects this, and demonstrates the hard work that Regional Schools Commissioners are already doing to support many of these schools."
Don't forget to follow us on Twitter, like us on Facebook, or connect with us on LinkedIn!