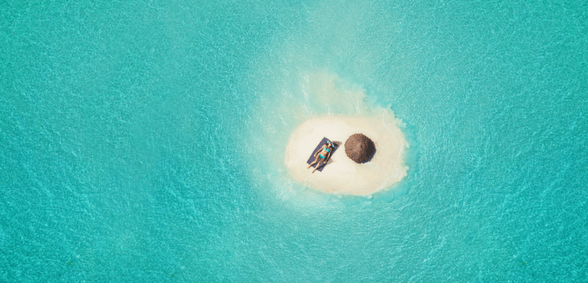 Jill Berry, who worked in the education sector for over 30 years, explores what it means to be a school leader and how collaboration can make all the difference
CREDIT: This is an edited version of an article which appeared on the Innovate My School website
How can leaders at all levels in education make the most of the community around them, and use the power of collaboration to strengthen their leadership capacity? Whether you are a middle leader, a senior leader, a head, an executive head or a chair of governors, you can develop as a leader by working with, and learning from, others.
Throughout your career there will have been influential role models who have inspired and encouraged you – they may have been leaders or, perhaps, peers for whose professional practice you had admiration and respect. Good mentors and coaches, for example, may have been particularly significant as you developed your self-belief and recognised your own potential. Have you ever been 'tapped on the shoulder' by someone who has offered you the opportunity to take on something which has given you the chance to learn and grow?
Could you, now, do this for others? Are there colleagues that you recognise have untapped potential and the capacity to go on to even greater achievements within the classroom and, perhaps, beyond it? Are you able to spot and nurture their developing talents? You need to support them so that they can demonstrate their ability.
Working within and across teams
Consider the current teams within which you work. What is your specific contribution to each team? What do you bring that adds value? How do your skills and strengths complement what others have to offer? What can you contribute which enables others to build their leadership capacity so that the team becomes even more effective?
Certainly, if you are a middle or senior leader who anticipates moving to headship in due course, any opportunity to extend your knowledge of new aspects of how schools operate should be embraced. As a head – and the same is true of chairs of governors – you need the breadth of knowledge to take on the strategic responsibility for all elements of the school, to know what questions to ask and to understand the answers, while trusting others to manage the operational detail. That trust must be built on a confident grasp of the big picture; what can you learn from those within your current teams which will prepare you for this? Additionally, how can you encourage and facilitate the learning of others?
Finally, do you look beyond your current school and identify opportunities to learn from members of the wider community? If you engage with educational Twitter, read blogs, keep up with current education research and development through reading books and articles, you should be well on your way to extending your learning by engagement with others from whom you can gain and to whose own professional development you can contribute.
Consider where you are in your career, where you might be heading, how you can get there and what being part of a community of educators can offer for you and those developing around you.
Don't forget to follow us on Twitter, like us on Facebook, or connect with us on LinkedIn!