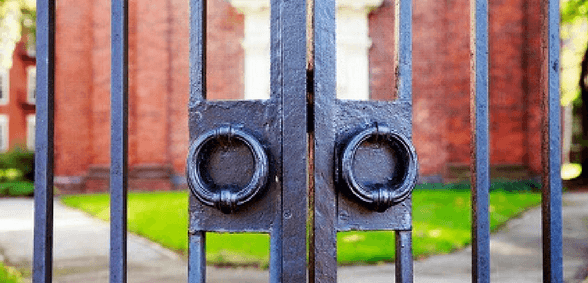 Principles of Northern Irish schools sent letters home with pupils this week, asking parents for support in the face of educational budget cuts
Letters sent home with children in Londonderry this week outline the 'profoundly negative impact' that budgets cuts are having in Northern Ireland's education sector, according to the BBC.
The letter warns of a 'crisis in education' and of extensive cuts, as well as larger classes and longer waiting lists for children with SEND.
In the letter, principals from across the Catholic, controlled, integrated and Irish medium sectors said:
'As educationalists we have always been proud of the high standards that we have been able to deliver in all of our schools in Derry throughout the year.
'However, all of this is being compromised and threatened by the lack of financial and political support that we are being given to run our schools.'
They are also urging politicians to return to government. Northern Ireland has been without a devolved government since January 2017.
Per pupil funding has, according to these principles, been cut by four per cent over the last four years, and these cuts will lead to "an inevitable outcome" of increased difficulties for pupils and their parents alike.
They could also make extra-curricular and curricular-supporting activities unaffordable.
The letter urges parents to lobby politicians, and reminds them that other areas of the UK have significantly better funding for education.
The letter concludes: 'We need the amount of money that we received for each child to be restored, at least, to its original value to assist us in delivering high quality education to our children.'
Foyle Sinn Féin MLA, Karen Mullan, said she was "fully supportive of the request for greater funding to go to education.
"The restoration of the assembly and executive will not of themselves address the funding issues facing education."
"That can and will only be done when the British Government abandons its austerity agenda and restores the block grant to the levels that address the needs of the people of the north," she added.
Don't forget to follow us on Twitter, like us on Facebook, or connect with us on LinkedIn!