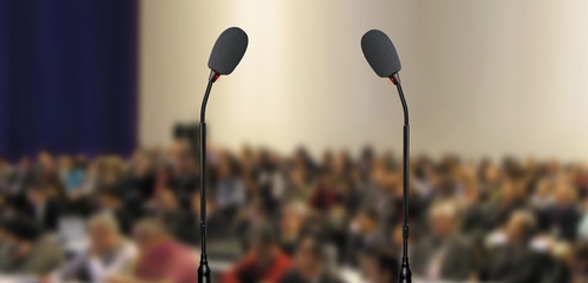 Following Damian Hinds's address to the Conservative conference earlier this week, unions and SBLs are voicing their upset at his failure to discuss school funding
Damian Hinds made his first Conservative conference speech earlier this week, describing plans for "a world-class education for everyone, whatever path you take, whatever your background".
During the speech, Hinds discussed his intention to pour £10m into improving behaviour training for teachers, as well as £5m to increase the number of careers leaders.
However, Hinds has been criticised for making very few policy announcements, using 'flawed' statistics and for failing to mention school funding itself – just a few days after 2,000 head teachers took to Westminster to protest cuts.
Commenting on Hinds's speech, Kevin Courtney, joint general secretary of the National Education Union, said:
"What this, and any other successive government needs to understand, is that unless our schools are properly funded there will be no world class education system, and all other measures will be nothing more than sticking-plaster solutions to a real crisis.
"At a time when there is a shortfall in funding of £2bn a year in real terms compared to three years ago, today's announcement of additional money is a drop in the ocean. We have 66,000 more pupils in schools since last year yet there are 5,400 fewer teachers, 2,800 fewer teaching assistants, 1,400 fewer support staff and 1,200 fewer auxiliary staff. This is simply not good enough.
"The government was told by heads last week that funding cuts have left some schools in the position where they are cutting subjects from the curriculum, increasing class sizes, cutting school trips and after-school clubs, and leaving buildings in disrepair.
"Nothing in Damian Hinds's speech addresses this desperate situation. As the Conservative party meets in Birmingham, 14 schools in the city have cancelled Friday afternoon lessons because they can no longer afford to staff classrooms properly. This is a disgrace.
"The education secretary must tell the Treasury and the prime minister to listen to the profession and address the crisis in school funding as well as the teacher recruitment and retention crisis. Failure to do so will ensure this government is remembered for seriously eroding what was a world class education system.
"Children and young people deserve so much better. The NEU will continue to campaign for a fair education for all our students."
Don't forget to follow us on Twitter, like us on Facebook, or connect with us on LinkedIn!