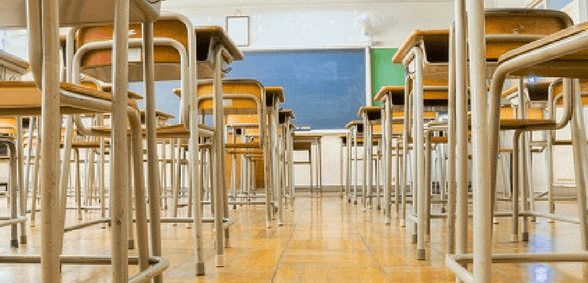 Newly-released data shows that the number of pupils being placed at their preferred secondary school has dropped
The statistics for the number of primary and secondary school applications, for the academic year starting September 2019, were released yesterday.
The results show that a fifth of pupils in England didn't receive their first choice of secondary school; in fact, that proportion has dropped to its lowest point in 10 years.
Additionally, since 2013, there has been a 20.9% rise in applications for secondary schools.
Secondary applicants getting their first choice dropped from 83.2% in 2010-11 to 80.9% now.
There was also a smaller drop in the number of applications receiving an offer from any of their preferred schools.
Commenting on the statistics, Geoff Barton, general secretary of the Association of School and College Leaders, said:
"The fact that more families have missed out on their preferred choice of secondary schools this year is a sign of the pressure on the system as pupil numbers rise.
"This is likely to intensify over the next five years because the number of secondary school pupils is expected to increase by another 376,000.
"Additional school places will need to be planned carefully to match demographic need. But this is only one part of the picture.
"We must ensure every family is able to access a place in a good local school wherever they live, and that they don't feel the need to chase places in over-subscribed schools.
"The vital ingredients for success are more support for struggling schools, improved funding from the government, and more action to tackle the teacher recruitment and retention crisis.
"We must make every school the preferred choice of families."
Don't forget to follow us on Twitter, like us on Facebook, or connect with us on LinkedIn!