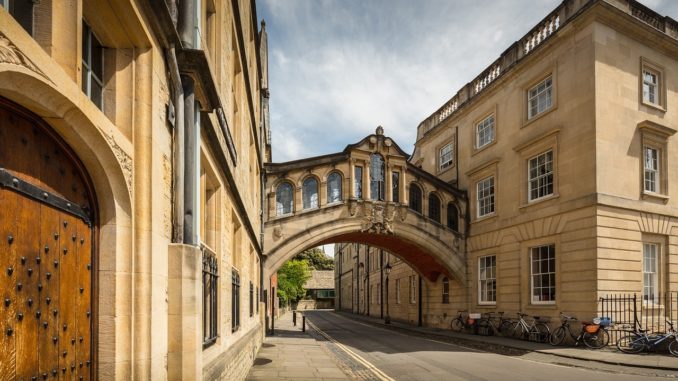 As reported by The Guardian, Oxford and Cambridge universities are taking far fewer British pupils despite programmes designed to encourage disadvantaged students to apply
According to figures from the Higher Education Statistics Agency, Oxbridge universities are teaching almost 1,000 fewer British undergrads than they were give years ago.
This is despite the fact that Oxford and Cambridge have received millions of pounds in funding to improve access for less advantaged UK students.
In fact, Oxford and Cambridge are almost alone among the competitive British universities in failing to expand their intake of UK students.
Instead, they are increasing the numbers of places for international ones.
However, the universities have hit back and stated that British applicants are still more likely to win admissions than overseas students.
"We are committed to our role in broadening participation in higher education and doing what it takes to make the university more open and diverse, and are making headway with this work," a spokesperson for Oxford University said.
"Black and ethnic minority students now make up more than 18% of our undergraduate intake, while for the second year in a row more students than ever before have come to Oxford from deprived areas of the UK."
A spokesperson for Cambridge added: "The university has made significant progress in all its widening participation measures over the same period. The university accepts students on merit, regardless of their background."
"Our world-class universities should be there for all of us, not just the wealthiest and privileged, and urgent action is clearly needed to ensure they are open to talented students regardless of their background," commented Angela Rayner, the shadow education secretary.
Don't forget to follow us on Twitter, like us on Facebook, or connect with us on LinkedIn!