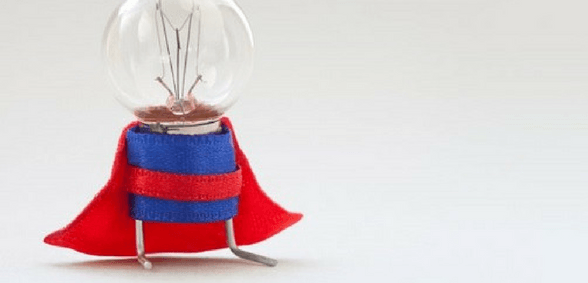 Reading, writing, arithmetic…and resilience. Anna Bassi, editor at The Week Junior magazine, takes a close look at the role of resilience in the school environment and the benefits to students and staff alike
From citizenship to mental health, there are numerous social issues which schools are tasked with supporting their students to understand in order to help our young people make sense of the world around them and form their own opinions.
An important resource for navigating this complex landscape, and one that young people will benefit from throughout their lives, is resilience. Resilience is a cognitive resource that allows young people to engage constructively and safely with challenging ideas and situations. Nurturing resilience in the school environment, and building this valuable skill in our pupils – and indeed our teachers too – will help to create young people who are able and willing to respond to obstacles, confident in their approach and eager to overcome the challenges of learning.
Getting introspective
Resilience and the ability to reflect, question and address social issues are undeniably intertwined. Helping children to understand the world around them and to process challenging issues can help to put them in a strong position to deal with challenging circumstances in their own lives.
Recently, child development expert Dr Jacqueline Harding, in partnership with The Week Junior magazine, undertook research to explore how encouraging pupils' curiosity in real world events might support the development of crucial skills like resilience, imagination and critical thinking.
Using new data from over 1,000 children aged eight to 15, teachers and parents – collected quantitatively through questionnaires and qualitatively through semi-structured interviews – our research confirmed that there are many developmental benefits associated with explaining real world news in a way that stimulates curiosity in children at primary schools. From developing critical thinking skills to enhancing cognitive growth, these developmental benefits lend themselves well to the building of resilience within pupils.
In particular, teachers involved in the study were overwhelmingly convinced that emotional resilience is strongly associated with transition success from Year 6 to 7. In fact, 96.5% of the teachers involved identified a link between emotional resilience and successful transition to secondary school – a period that has been well-documented as tumultuous by teachers, pupils and academics alike.
Capitalising on the value of resilience in the school environment need not be challenging. It can be achieved in many ways – from embracing flexibility afforded to teachers in the curriculum, to encouraging pupil imagination and creativity and utilising dedicated resources. The Week Junior, for example, explains topical issues in a concise and engaging format. It feeds children's natural curiosity in the world around them and can be used to encourage critical thinking and debate in the classroom.
Nurturing resilience through changes such as these will not remove the numerous challenges children face throughout their school career. However, it will equip them with the cognitive means to understand and, ultimately, overcome obstacles they face.
Top tips for building resilience in the classroom:
Discussing current affairs and presenting truthful facts and figures allows children to build resilience by confronting issues in a safe setting.
Encouraging discussion and debate by selecting a contentious news story and dividing the class into 'for and against' groups. This will allow pupils to think creatively and critically about real issues, allowing them to form, engage with and challenge ideas.
Select a challenging current affairs story and ask children to prepare a short speech on what they think could be done about the issue. Sharing their ideas and answering questions from their peers will support pupils in building their confidence and resilience and help them to understand more about the world in which they live.
Don't forget to follow us on 
Twitter, like us on
Facebook, or connect with us on
LinkedIn!