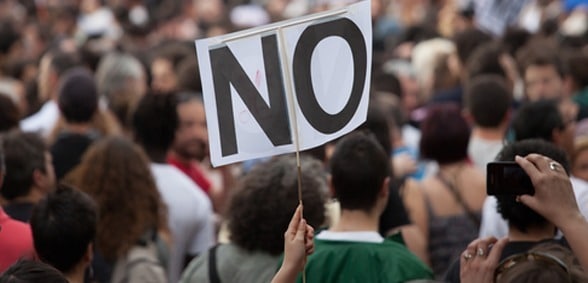 CREDIT: This story was first seen in TES
The NUT is unveiling a billboard on Birmingham's Spaghetti Junction setting out the scale of school cuts in the city, TES reports.
The M6 sign reads 'school cuts ahead', and then quotes a figure of £94,086,36, which the union says represents the real terms cut to Birmingham schools by 2021-22 under the Conservatives' plans.
Kevin Courtney, the general secretary of the NUT, said: "More and more voters are realising that the future of our schools is at stake in this election. In places like Birmingham we anticipate almost £100m being taken out of the schools budget.
"This is a staggering figure. Schools already cannot afford to provide the education which children and young people deserve. Begging letters for money and resources are commonplace, class sizes are increasing, staff are being cut, and buildings are going unrepaired.
"This is simply not good enough. Whoever wins this election must be aware school funding has to be a priority. We urge people to think about education when casting your vote."
Last week the NUT published a survey showing more than four in 10 parents say education and school funding will be a key issue for them in deciding how they vote in the general election.
In the YouGov poll of 1,012 parents with school-aged children, 43% said that education and school funding will be a key issue in deciding how they vote. Only Brexit, at 51%, and health outranked education as election issues.
Of those who prioritised education, 83% said they were more likely to vote for a candidate who will "support tackling education and school funding".
The poll also uncovered a high level of awareness about school funding problems, with 68% saying they believed schools were in financial difficulty.
In their manifesto, the Conservatives have promised to boost school funding by £4bn over the next Parliament and ensure no school loses out under the new national funding formula.
A Conservative spokesman said: "We have protected and increased school funding to the highest level on record but we accept there is more we can do.
"This extra money means no child will lose out."
Don't forget to follow us on Twitter, like us on Facebook, or connect with us on LinkedIn!