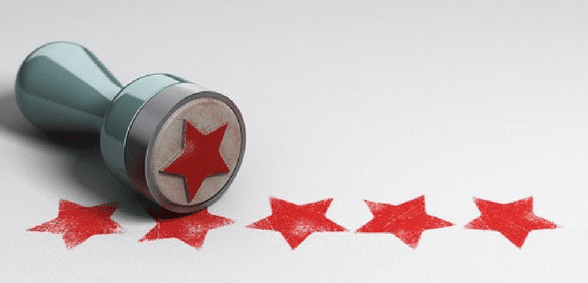 Ofsted is not doing enough to provide the level of assurance that schools and parents need, according to the PAC
A Public Accounts Committee (PAC) report has warned that one-day Ofsted inspections risk failing to recognise when a school is below acceptable standards.
A school graded as 'good' normally leads Ofsted to perform its next inspection – typically four years later – over just one day, rather than the usual two.
Around two thirds of schools in England have been rated 'good', meaning that the vast majority of inspections are shorter than they, perhaps, should be.
Meg Hillier, chair of the PAC, said of this news:
"If the level of inspection continues to be eroded there is a risk that Ofsted will come to be perceived by parents, parliament and taxpayers as not relevant or worse, simply a fig leaf for government failures on school standards. Should this happen, its credibility will evaporate."
The PAC found that Ofsted has failed to meet targets for how often schools should be inspected, with the report stating that its performance shows 'clear shortcomings'.
Ofsted has also proven itself unable to employ enough school inspectors, failing its inspection programme.
The PAC went on to state that it is disappointed that Ofsted's chief inspector, Amanda Spielman, has historically been reluctant to comment on wider school system issues.
Spielman said: "As with all of the public sector, we have had to do more with less.
"However, I remain confident that our inspections provide parents, schools and the government with the assurance they need about school standards and that we do so in a way that compares very favourably in terms of quality and value for money with school inspection regimes internationally."
The unions speak up
Kevin Courtney, joint general secretary of the National Education Union, said of the report:
"The PAC report highlights some significant concerns about Ofsted – that it doesn't listen sufficiently to parents' views about their school, that it has failed to provide accurate information to Parliament and that the chief inspector (HMCI) has failed to speak truth to power.
The report also rightly criticises the Department for Education for failing to address the confusion and duplication of roles of Ofsted and the Regional Schools Commissioners in respect of school improvement. This wastes taxpayers' money and means schools in need of support may fall through the gap.
"However on the key issues the PAC report fails to grasp the nettle. What we need is a root and branch reform of school inspection. We need to empower teachers and school leaders to identify areas of strength and weakness in their school. All local schools should work collaboratively, not in competition, through peer review to ensure our school system as a whole continues to provide the highest quality education possible for all children and young people.
"The National Education Union believes the current school inspection system is not fit for purpose. There is an inconsistent approach to the use of data and the approach taken by inspectors, and serious concerns about the quality of inspectors. The absence of respectful professional dialogue between inspectors and teachers is harmful. An effective school evaluation system should enable schools to 'know themselves' honestly in order to support their development and effectiveness. The current system de-skills teachers and disempowers school leaders.
"It is time for a complete overhaul. Ofsted must be abolished and replaced with a system of school self-review and peer evaluation, with quality assurance by local inspectors (HMIs) and an HMCI that is unafraid to speak truth to power".
Geoff Barton, General Secretary of the Association of School and College Leaders, also had a say:
"There is clearly room for improvement in the school inspection system, and we are working constructively with Ofsted over how this can be achieved. However, it is important that the public understands that there is no lack of scrutiny of schools and that, if anything, they are creaking under the strain of excessive scrutiny from multiple directions. This includes not only Ofsted, but the Department for Education's labyrinthine system of performance measures, as well as governing bodies, trust boards and regional schools commissioners.
"Our main concern about the accountability system is the severe consequences which flow from adverse Ofsted judgements or performance tables. Careers are wrecked in an instant and schools are stigmatised, making it harder for them to improve. We are losing far too many experienced leaders as a result of these pressures, and other potential leaders are wary of stepping up because of the risks associated with being in the firing line. It is the harshness of the system which most needs to be reviewed.
"We note the PAC's recommendation for a review of the current approach whereby schools rated as good are given lighter-touch short inspections, but we fail to see how matters would be improved by returning to full inspections for these schools, given that Ofsted already has the power to convert to a full inspection if there is anything amiss. We note also the recommendation for more feedback from parents about schools, and while we welcome parental engagement, it is important that inspectors make decisions on the basis of evidence, and that inspections do not become trial by online comment. We agree with the PAC's recommendation to re-examine the rationale for exempting outstanding schools from routine re-inspection, because parents are entitled to expect the validation of an independent inspection, but we would make the point, once again, that the performance of these schools is continually scrutinised in other ways."
Don't forget to follow us on Twitter, like us on Facebook, or connect with us on LinkedIn!