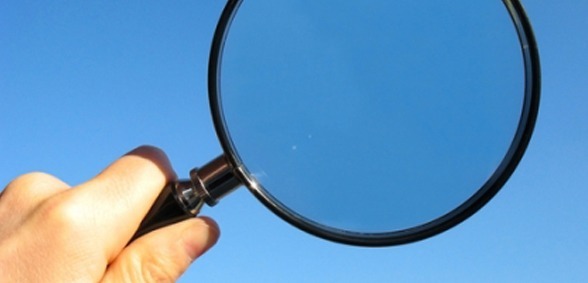 CREDIT: This story was first seen in TES
Ofsted is to launch a major investigation that will consider whether schools are gaming the system in order to improve their own scores, the chief inspector will announce today (March 10).
TES reports that Amanda Spielman, who took on the role of chief inspector at the start of this year, will tell headteachers schools that improve their league table positions by narrowing the curriculum and moving low-performing pupils off-roll are "nothing short of a scandal".
In her first keynote speech as chief inspector – to the annual conference of the Association of School and College Leaders today – Ms Spielman will highlight the conflict between headteachers' desire to give pupils the best-possible education, and their desire to improve their schools' league-table positions.
"We know that there are some schools that are narrowing the curriculum, using qualifications inappropriately, and moving out pupils who will drag down results," Ms Spielman will say.
"That is nothing short of a scandal. Childhood isn't deferrable. Young people get one opportunity to learn in school, and we owe it to them to make sure they all get an education that is broad, rich and deep.
"There is more to a good education than league tables. Vitally important though a school's examination results are, we must not allow curricula to be driven just by Sats, GCSEs and A levels. It is the substance of education that ultimately creates and changes life chances, not grade stickers from exams."
As TES reported earlier this year, Education Datalab called on the government to act on its findings and address schools' "gaming" of exam league tables after its research showed that 125 schools would see their GCSE pass rates drop by at least five percentage points if they included the results of former pupils who had left early.
The researchers concluded that, in a minority of cases, pupils are being "managed out" of mainstream schools before January of Year 11 – the point that determines to a large extent whether a pupil counts in a school's results.
Last week, Sean Harford, Ofsted's national director of education, called on inspectors to crack down on schools that were "gaming the system".
In her speech today, Ms Spielman will make it clear that she does not believe that the curriculum has been given sufficient attention during inspections in recent years.
The new investigation into "how well schools are using the curriculum to ensure children receive a broad education" will examine the ways in which maintained schools translate the national curriculum into effective classroom teaching. It will also look into how academies design their own curriculum, and what this means for pupils.
And it will highlight examples of successful curriculum design, from early years settings through to sixth-form and further education colleges.
Ofsted is currently in the first stages of scoping out the investigation. Inspectors will carry out fieldwork over the next few months, before the final report is published later this year.
Don't forget to follow us on Twitter, like us on Facebook, or connect with us on LinkedIn!