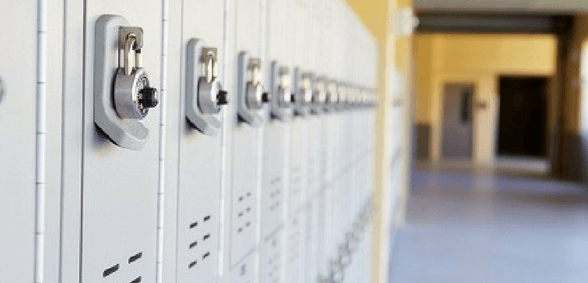 CREDIT: This story was first seen in TES
Ofsted has floated the idea of waiting up to two years between a short inspection of a school that it believes may no longer be "good" and a full follow-up inspection, TES reports.
The inspectorate said the change, which it is consulting on, would give schools that "may be at risk of decline" more time to improve following a short inspection while keeping their "good" rating.
However, the proposal has divided the headteacher unions, with the NAHT claiming that schools will be left in a "cloud of uncertainty".
Ofsted currently carries out short inspections of schools which are rated "good". When inspectors are uncertain whether a school should retain its "good" rating, the one-day inspection is currently converted to a full inspection within 48 hours.
In June, Ofsted launched a consultation on a new inspection model, which would have involved increasing the amount of time that it takes for a short inspection to be converted into a full inspection from 48 hours to anything up to 15 days.
Ofsted has published a response to that consultation – and launched another one, which it says is "aimed at bringing greater clarity" to short inspections.
Under the new proposals, inspectors will continue to convert short inspections within 48 hours "where there are serious concerns about safeguarding, behaviour or the standard of education".
However, when inspectors are not confident that a school is still good but the standard of education remains acceptable and there are no concerns about safeguarding or behaviour, the inspection will not convert.
Instead, Ofsted would publish a letter setting out the school's strengths and areas for improvement. A full inspection would take place at a later date, typically within one to two years. Ofsted said this would "give the school time to address any weaknesses and seek support from appropriate bodies".
Likewise, when inspectors think that a school may be improving to "outstanding", Ofsted will publish a letter setting out the school's strengths and priorities for further improvement, with a full inspection following within the same time period.
In response to its first consultation, Ofsted said that from this October half-term onwards, some good schools will automatically receive a full, two-day inspection instead of a short inspection.
The change will affect about 20% of schools judged "good" at their last inspection, where evidence shows that the quality of provision may have deteriorated significantly.
The other 80% of good schools will continue to receive short inspections. Between this half-term and Christmas, where a short inspection converts to a full inspection the conversion will normally take place within 48 hours, although Ofsted said in some cases it may take up to seven days.
Ofsted's suggested new model has drawn a mixed reaction the from headteacher unions.
Nick Brook, deputy general secretary of the NAHT, said: "If Ofsted choose to pursue this path, they will, in effect, be creating an unofficial additional rating which will confuse parents and disrupt school leaders' efforts to improve their schools.
"A cloud of uncertainty will linger over the school until Ofsted can arrange a return."
However, the Association of School and College Leaders said it welcomed Ofsted's "constructive approach to trying to overcome a logistical problem in the conversion of short inspections into full inspections".
Stephen Rollett, the ASCL's inspections lead, said: "It's our view that there is a potential benefit in introducing an interval between the two inspections. It would give schools the opportunity to recover from the initial shock of conversion and prepare themselves for the full inspection."
He said Ofsted's proposals would avoid "the pressure cooker" of a short interval.
Don't forget to follow us on Twitter, like us on Facebook, or connect with us on LinkedIn!