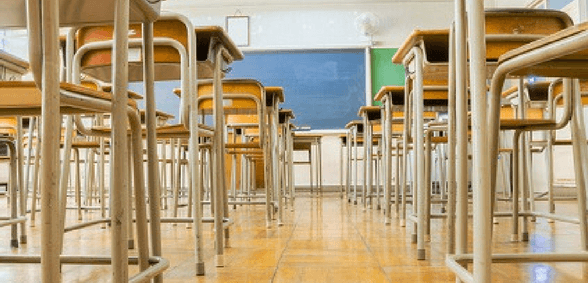 Ofsted has published its annual survey of parental perceptions and awareness, carried out by YouGov
The YouGov survey sought to provide Ofsted with parental perceptions so as to inform the development of the organisation's strategy and priorities
Conducted between December 1 and December 17, 2017, 1,128 parents responded – this included 1,000 with a school-aged child and 128 with a pre-school-aged child attending childcare.
While 67% of respondents said that Ofsted is a valuable source of information about education in their local area – no change on the previous year – whether Ofsted provides a reliable measure of a school's quality now stands at 59%, compared to 66% last year.
According to the survey, three-quarters of parents feel that Ofsted provides reliable information – the main reasons for thinking the information that Ofsted provides isn't reliable are the provider/institution being different during the inspection, inspections being too short and inspectors not looking at the right things.
Awareness of Ofsted remains broadly unchanged, with six in ten (60%) parents knowing a lot or a fair amount about Ofsted compared with 64% last year.
For parents of school-aged children, awareness of Ofsted's responsibilities in relation to pre-school children, nurseries/childminders and further education colleges has increased since 2016
Interestingly, when choosing a provider, the survey revealed that the quality of teaching is most commonly ranked first as the most important factor that parents think about
when their child is attending a childcare provider, school or college. However, when actually making a decision on an educational provision, the proximity of the institution to the parent's home and the Ofsted judgement are the most important factors in that decision.
The information that informs a parent's choice mainly comes from talking to other parents and the Ofsted reports, the survey says.
When it comes to Ofsted rating and inspections, 61% of parents surveyed said that they agree that schools shouldn't be given any notice of inspection; 56% of parents said that this – inspection without notice – is more important than for parents to be able to feed their views into the inspection process.
'Nearly nine in ten parents know the Ofsted rating of their child's school. The number of parents finding out about the Ofsted rating from the Ofsted website has significantly increased since 2015 – with the proportion of parents receiving information through communications from schools falling,' the report outlined.
You can read the survey findings in full here.
Don't forget to follow us on Twitter, like us on Facebook, or connect with us on LinkedIn!