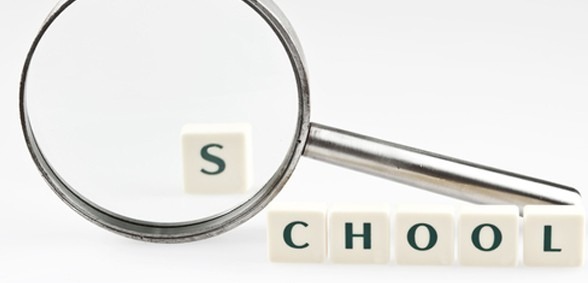 CREDIT: This story was first seen in TES
According to a new Ofsted report, any school governors lack the expertise needed to hold school leaders to account, TES reports.
Weak governors often know little about pupil achievement or budget management at their schools, and therefore fail to challenge headteachers sufficiently, the report concludes.
"When inspectors judge the leadership and management of a school to be less than good, a common underlying weakness is the failure of governors to hold school leaders to account," the report, published today, states.
Ofsted drew on evidence from 2,632 responses to a call for evidence, along with a close study of governance at 24 improving primary, secondary and special schools.
In particular, its report highlighted the fact that governors often lack the necessary skills and training to challenge school leaders effectively. It cites one example of a governing board that accepted a senior leader's assurance that the school budget was in a healthy position. One week later, they discovered that the school had a deficit of more than £300,000.
In another school, parent governors told inspectors that they only knew that teaching and learning were improving because their own children had told them so.
"On all of these boards, governors did not have enough knowledge about their roles and responsibilities," the report states.
"These weak governing boards rarely looked outwards and often failed to keep up to date with developments in education. They tended to pay little attention to pupils' outcomes."
As a result, the report added, governors lacked the ability to raise important issues, or to ask probing questions. They became over-reliant on their headteachers' version of events.
The report also found that weak governance often remained undetected until the school was inspected by Ofsted. Two-thirds of the schools surveyed had not identified any weaknesses in governance until Ofsted had judged the school to be less than good.
More than 2,000 respondents also told Ofsted that recruitment and retention of governors was a challenge. This was particularly true in some of the poorest areas of the country. "The challenge in finding governors with the necessary knowledge and skills was often greater for those schools that were in areas where unemployment was high and qualifications low," the report stated.
Emma Knights, chief executive of the National Governors' Association, was unsurprised by these findings. "In a way, the Ofsted report is a missed opportunity," she said. "What they could have done is said, 'This is what strong governance looks like.'
"There's quite a lot of work in train in order to improve governance, and that perhaps wasn't appreciated enough in the report. Theirs is very much a deficit model: it's a very basic description of what weak governance looks like. More interesting is the question: is governance getting weaker?"
The Ofsted report suggests that paying the chairs of governing bodies could lead to more professional, honest conversations with the headteacher.
But Ms Knights disputed this. "There's no evidence to show that paying governors improves governance," she said. "Given that we're all so strapped for cash, that doesn't seem a very sensible use of money right now."
Ofsted also called on the Department for Education to improve the effectiveness and consistency of external reviews of school governance. It also suggested ensuring that the National College for Teaching and Leadership coordinated national leaders of governance.
The Department for Education has been contacted for comment.