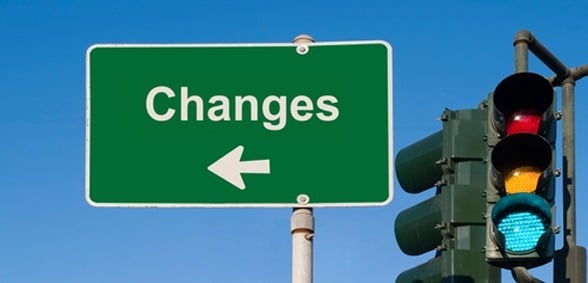 Amanda Spielman, Ofsted's chief inspector, has released details of the proposed changes to the way schools are judged from September 2019
Ofsted's chief inspector, Amanda Spielman, has announced details of planned changes to the way Ofsted inspects schools, colleges, further education institutions and early years settings from September 2019.
These changes will move Ofsted's focus away from headline data to look instead at how schools are achieving these results and whether they are offering a curriculum that is broad, rich and deep, or simply teaching to the test.
Speaking to school leaders at the annual SCHOOLS NorthEast summit in Newcastle, Spielman said these changes will be designed to allow teachers and leaders to focus more of their time on the real substance of education.
She said: "For a long time, our inspections have looked hardest at outcomes, placing too much weight on test and exam results when we consider the overall effectiveness of schools. The cumulative impact of performance tables and inspections, and the consequences that are hung on them, has increased the pressure on school leaders, teachers and indirectly on pupils to deliver perfect data above all else.
"But we know that focusing too narrowly on test and exam results can often leave little time or energy for hard thinking about the curriculum, and in fact can sometimes end up making a casualty of it. The bottom line is that we must make sure that we, as an inspectorate, complement rather than intensify performance data.
"Because our curriculum research, and a vast amount of sector feedback, have told us that a focus on performance data is coming at the expense of what is taught in schools. Our new focus will change that, bringing the inspection conversation back to the substance of young people's learning and treating teachers as experts in their field, not just data managers.
"I don't know a single teacher who went into teaching to get the perfect progress eight score. They go into it because they love what they teach and want children to love it too. That is where the inspection conversation should start and with the new framework we have an opportunity to do just that."
Ofsted will challenge schools where too much time is spent on preparation for tests at the expense of teaching, where pupil's choices are narrowed or where children are pushed into less rigorous qualifications purely to boost league table positions.
Spielman also announced the three other inspection judgements that Ofsted will consult on:
·        Personal development
·        Behaviour and attitudes
·        Schools' leadership and management
An overall effectiveness judgement will continue to be awarded, and all judgements will be made using the current four point grading scale.
Commenting on Spielman's speech, Dr Mary Bousted, joint general secretary of the National Education Union, said:
"The National Education Union welcomes the chief inspector's admission that Ofsted's focus on data has been a major factor in schools becoming exam factories. The effects of this are clear for all to see: the exodus of teachers from the profession and the rising rates of children and adolescent mental ill health because of the constant pressure of testing.
"It is clear that Ofsted's focus on data has achieved the opposite of what the agency intended. Rather than raising school standards, Ofsted has caused them to decline. Teachers see the harm that data driven targets are doing to their pupils and to themselves as education professionals. No education system can exceed the quality of its teachers, and our schools are being starved of that vital resource because the constant pressure on data driven targets, promoted by Ofsted, is taking the joy out of teaching and learning.
"Whilst a change in focus is welcome, the National Education Union remains acutely concerned about the ability of Ofsted to deliver this change. We will await further detail as to how Ofsted will find the time to inspect a school's curriculum in a one or two day visit to a school. We question how inspectors can make a fair judgement on the curriculum in this timescale and with the very variable quality of Ofsted inspectors.
"The National Education Union continues to believe that Ofsted is an agency which is so discredited that it cannot achieve this U-turn in its inspection practice. Other high performing countries operate very different school inspection and accountability systems. We should learn from the best international practice and create a new inspection system which holds schools to account, whilst supporting and developing teachers and school leaders."
Nick Brook, deputy general secretary of NAHT, added:
"A new approach to inspection certainly is long overdue. What concerns us is that Ofsted's new framework is due to be implemented in less than 12 months' time and it has not left itself enough time to introduce change of the magnitude that's being suggested. There's a real risk that not all schools will understand it and not all inspectors will apply it consistently.
"The way in which schools are being held to account is, on balance, doing more harm than good. NAHT's Accountability Commission is intended to be a constructive contribution, to start a debate that is urgently needed on the future of school accountability.
"It cannot be right that teachers and leaders are put off working in schools in challenging areas because they simply do not believe that the inspection system will treat them fairly for doing so. Fear of accountability has fundamentally changed how many leaders lead their schools, created workload and encouraged defensive behaviours, that are more to do with being 'inspection ready' than improving the learning of pupils. The recommendations outlined in this report would reduce and eradicate many of the negative impacts associated with current arrangements and help raise educational standards further across all schools. We urge Ofsted to work with us and take the time to consider these ideas."
Don't forget to follow us on Twitter, like us on Facebook, or connect with us on LinkedIn!