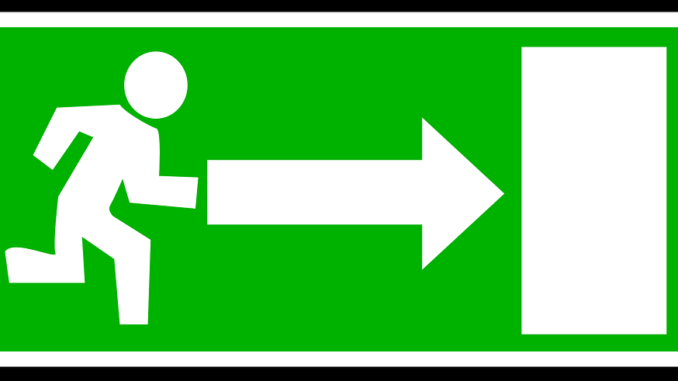 NAHT has published new research which shows that schools are at risk of losing staff who are juggling classroom roles and wider responsibilities
These staff are often called 'middle leaders' and can typically be the lead person in their school for particular subjects like English and maths or have responsibility for specific activity, like SEND provision.
James Bowen, NAHT's director of NAHT Edge, which represents middle leaders, said: "It's hard to imagine a successful school without effective middle leaders. But our research shows that the life of a middle leader can be rewarding and challenging in equal measure.
"Middle leaders told us that their responsibilities have increased in recent years at the same time as they've seen a reduction in the amount of time and training available to carry out the role. Today's report is a wake-up call for the everyone concerned, particularly the government, which has still not solved the recruitment crisis gripping schools in the UK."
NAHT's About Time report is published in full today, and makes a series of recommendations for schools, government, Ofsted and middle leaders themselves.
The report says that the government must urgently address the funding crisis so that schools have the ability to pay for high-quality training and development for middle leaders at every stage of their career.
NAHT would like to see Ofsted giving more consideration to the impact their new inspection framework is having on middle leaders, particularly where their new "deep dives" into curriculum are concerned.
The report recommends that all schools ensure they have an induction process for teachers who are new to middle leadership. They should also provide proper training, support and mentoring, with a view to encouraging middle leaders into more senior roles.
Middle leaders themselves should take every opportunity to find support from fellow professionals and senior leaders both within and beyond their own schools. More experienced middle leaders should be prepared to mentor newer ones.
NAHT's survey in May 2019 gained responses from 204 middle leaders. Their responses have been shared in the pages of NAHT's member magazine Leadership Focus, which is also published today. A summary of the findings showed that:
one in three middle leaders were thinking of leaving the profession
eight in 10 said their responsibilities and workload had increased in the past three years
only half said that they aspired to headship
eight in 10 said concerns about workload impacting on their home lives was what was putting them off
seven in 10 said it was the pressure of accountability and Ofsted that was deterring them from taking on a more senior role in the future
Bowen added: "Too many middle leaders see the substantial pressure head teachers and other senior colleagues face and left wondering whether it is really worth pursuing a promotion. Unless urgent action is taken, we risk losing talented people from our schools and colleges – people we can ill afford to lose, particularly now."
Adam Creen, head of maths at Salesian College in Surrey, said: "Being a middle leader is an important role. It's a noble career goal for many teachers and I personally don't regard it as a stepping-stone to more senior roles. I enjoy having expert responsibility for a particular area of the curriculum. The majority of my time is spent with students as well, which is important to me."
Martin Clarke, a middle leader at St. Andrew's Maghull Church of England Primary School, in Liverpool, said: "Workload is a constant consideration in the teaching profession and many teachers like me find it difficult to find a healthy work life balance. The job is extremely rewarding but with more and more budget cuts, schools are being forced cut back on professional development for their teachers.
"I would like to see more support for teachers like me especially taking into account the new Ofsted framework where middle leaders will be subjected to immense pressures of 'deep dives' into their subjects. It is very hard to give pupils exactly what they need when your own needs as a professional are not being met because of budget cuts or additional and unnecessary workload."
Ambition Institute, a graduate school for teachers, school leaders and system leaders, serving children from disadvantaged backgrounds, backed the About Time report.
Tom Rees, executive director of school leadership at Ambition Institute said: "NAHT has shone a light on the vital role that middle leaders play in our schools – and highlights how much more there is to be done to help these educators do their best work.
"Leadership is complex, especially when you're stepping up to it for the first time. That's why it's so important that we make the investment in evidence-informed training and support for middle leaders as they take their first steps beyond classroom teaching.
"By helping middle leaders to develop expertise in the roles, we can begin to address the challenges, highlighted in NAHT's report, around job satisfaction, retention and work/life balance. Crucially, we will also support these educators to continually raise the quality of education for the pupils that they serve."
Don't forget to follow us on Twitter, like us on Facebook, or connect with us on LinkedIn!