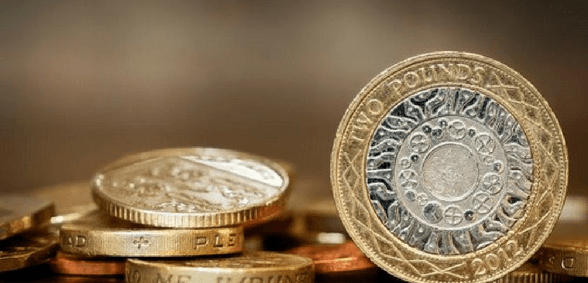 According to research by charity Parentkind, the average monthly voluntary donation made by parents to the school fund has increased by more than a quarter, rising to £11.35 in 2018 from a reported £8.90 in 2017
Parentkind has published the findings of its annual parent survey, highlighting that two in five parents have been asked to contribute to the school fund – the fund used to ensure all children are able to participate fully in every aspect of school life.
Although respondents most commonly donate less than £10 a month (45% in 2018, down from 50% in 2017 and 53% in 2016), well over a quarter (29%) are giving between £10 and £30, a figure that has risen substantially from just a fifth (21%) in 2016. Encouragingly, more parents reported knowing how this money is spent, with over half (51%) stating as such, compared to just over a third of parents (38%) in 2017.
Further findings from the research showed that to help meet education funding shortfalls, parents have reported that schools have asked:
Over a quarter of them to pay for school clubs that used to be free (26%) as well as being asked to pay to attend events such as sports days and concerts (28%)
A fifth (21%) to supply teaching equipment (stationery, books, glue pens etc), up from 15% in 2017; and
More than one in 10 (12%) to supply essentials such as toilet paper, which is up from seven per cent the previous year.
More parents this year have also reported that schools have reduced the number of teaching assistants (18% versus 15% in 2017), and the length of the school week (eight per cent versus five per cent in 2017).
Around half (49%) of all parents believe the pressures on school budgets have negatively impacted their child's education. Of the cost-cutting measures suggested by schools, the following were felt to have the most negative impact:
Four out of five (84%) parents said reducing the length of the school week (although this suggestion is the least likely to be implemented); and
Increasing class sizes and reducing the range of subjects as well as the suggestion to reduce the number of support staff (which is reportedly happening in 15% of schools).
Regional differences showed parents in London were more likely to report that schools have implemented cost-cutting solutions across the board e.g. reducing the number of teaching assistants/support staff (32% vs 18% nationally) and reducing the length of the school day (21% vs 10% nationally).
Parents from the North West are also more likely than those in some other regions to report schools asking them to pay for events (33%), for school clubs (30%) and to help with maintenance activities (18%).  Parents in Wales are more likely to report that schools have increased class sizes (21%) compared to some regions in England (particularly the East of England, East Midlands and the South West).
Commenting on the findings, Michelle Doyle Wildman, acting CEO of Parentkind, said;
"Parentkind's annual parent survey provides a compelling yardstick of the state of play in our schools by their principal stakeholder – parents. It's vital that schools and decision-makers see education from the parent perspective.
"Mums and Dads have told us that they are donating more to the school fund and are under increasing pressure to pay for clubs, materials and events that used to be free. Not only does this indicate that the impact of school funding shortfalls on families has been underestimated, it also raises the spectre that increasing parental financial contributions may have the unintended consequence of reinforcing and increasing educational disadvantage – driving a wedge between home and school.
"It's clear that parents are concerned about the levels of investment in our children's education and development and are seeing undesirable changes at the coalface. Parents have a right to have a say on decisions which impact on their families, especially if measures such as reducing the school day, mental health support or subject choice are on the agenda. We encourage schools to seek to consult and work with parents on tackling these resourcing issues together so that all children are given the opportunity to achieve."
Don't forget to follow us on Twitter, like us on Facebook, or connect with us on LinkedIn!