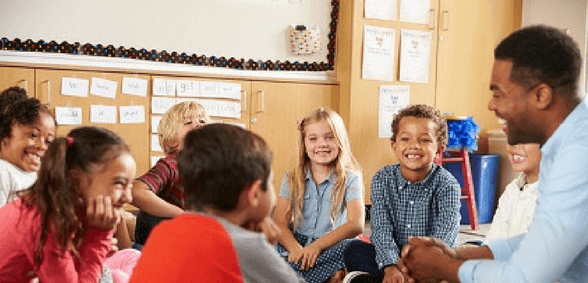 According to the BBC, campaigners in Wales are asking for more flexibility for when their summer-born children begin school
Campaigners in Wales are asking for greater flexibility regarding summer-born children and when they begin primary school.
The parents forming this campaign believe their children should be allowed to begin reception classes later than age four, allowing them more time to catch up with peers.
Ministers are being urged to issue stronger guidelines regarding requests to defer entry to local councils.
The Welsh government has said that a school admissions code review will start later this month.
In England, there are moves for councils to ensure that children can be admitted to reception at five if this is what their parents want, but this has not yet been implemented. Many want Wales to follow its lead.
Scotland operates slightly different, as its school year runs from mid-August. Children there are normally between 4.5 and 5.5 years old when they start school.
A petition has been submitted to the Welsh assembly asking AMs to consider allowing requests for children born between 1 April and 31 August to start reception a year later. Failing that, the campaign would like more emphasis on councils to fully consider requests.
The Welsh government said: "Our school admissions code is clear that admission authorities should consider requests for admission outside the normal age group carefully.
"Any decisions should be made on the basis of the circumstances of each case and in consultation with the parents and the school, and specifically in relation to what is most beneficial to the child.
"The cabinet secretary expects local authorities to apply this conscientiously.
"As part of our review we will work with admission authorities to ensure that they are applying the guidance consistently."
Don't forget to follow us on Twitter, like us on Facebook, or connect with us on LinkedIn!