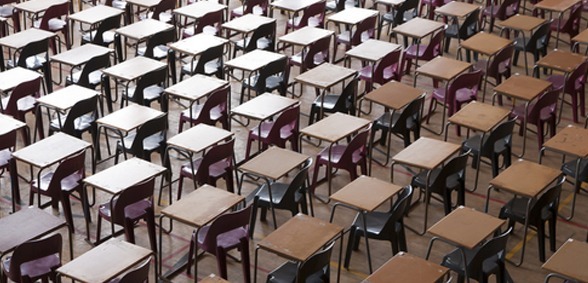 As reported by The Guardian, a new type of test will begin in September – but parents aren't being told about it
About half of England's primary schools will be testing four and five-year-olds in the first six weeks of the 2019-20 school year – and most parents don't even know about it.
The new reception baseline assessment (RBA) is being piloted in 10,000 schools and, according to the DfE, schools are under no obligation to inform parents about them.
Nancy Stewart, of the campaign group More Than a Score, has argued that parents should be informed if the government is testing their child and not releasing the results.
"We think parents should know that the first few weeks of their child's time in reception class could be disrupted by these unnecessary tests.
"We urge parents to ask their child's teacher and headteacher if they are going to take place," she said.
The controversial new test is a "20-minute check of language and ability to count" that aims to discover children's basic ability levels.
The results will be used to measure progress for when pupils undergo key stage 2 tests at age 11.
Many teachers and child development leaders oppose the test.
Today, families are going to the high court in London to try to stop the tests going forward, believing they could cause distress and damage children's future learning.
Lisa Richardson, a solicitor for Irwin Mitchell who is representing the families, said they fear the harm that this very early testing could cause.
"They are worried about the immediate distress experienced by some children in the assessment process itself, and the longer-term impact on their education because of schools potentially using the feedback from the assessment to label or stream children at such a young age."
The DfE said: "The pilot is an opportunity for schools to familiarise themselves with the format and help us make sure it works – that's why it's so significant that almost 10,000 schools have registered.
"It is up to schools whether or not to tell parents that they are taking part. This is the case with all assessment pilots.
"The assessment will be stress-free for children as it will reflect normal classroom activities."
Don't forget to follow us on Twitter, like us on Facebook, or connect with us on LinkedIn!