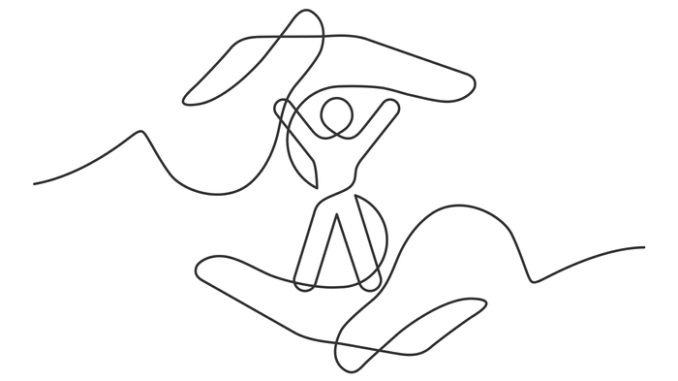 The 'Everyone's Invited' revelations, and Ofsted's review of sexual harassment and abuse in schools, are focused, for the most part, on secondary education, but primary schools need to understand the issues too – and it never hurts to review your practice. Elizabeth Rose advises
CREDIT: This is an edited version of an article that originally appeared on Headteacher Update
The Ofsted review of sexual abuse in schools (2021) following the testimonies shared on the 'Everyone's Invited' platform has been a source of anxiety for lots of schools. In my conversations with safeguarding leads, the overriding concern is not around whether schools have been named, or whether Ofsted is going to visit, but rather 'Have I done enough to keep children safe?'
While the focus is on secondary schools, primary schools also need to understand the issues at play here, as culture is something that begins much earlier than age 11. Furthermore, from a safeguarding perspective, this is an excellent question to ask ourselves.
A constantly evolving picture
We know that safeguarding is an ever-developing picture, with the level and type of risks faced by children changing all the time. It is a statutory requirement that designated safeguarding leads attend training regularly, and keep up-to-date with new information, because we are operating in a dynamic arena and need to understand the current risks that children are facing.
There have been lots of articles, and points of view, shared about Everyone's Invited and the role that schools play in supporting children with peer-on-peer abuse that happens outside of school. While there are differing opinions on this, the fundamental facts outlined in the Children Act 1989, and the statutory guidance that schools operate under (DfE 2020; 2021), remain the same; schools have a responsibility to safeguard children, act in their best interests, and take action when a child is suffering, or is at risk of suffering, harm.
As such, in this article I consider the question that many people have been asking of themselves in recent weeks 'Have I done enough to keep children safe?' and offer some practical tips for conducting an internal review of safeguarding structures around sexual harassment, violence and abuse.
Your policy and training
Your safeguarding policy and child protection training are the foundations of your culture of safeguarding. Conduct a review of your policy, and critically consider if it is robust enough in relation to sexual abuse and, in particular, peer-on-peer sexual abuse.
The information about what to include in your school policy around peer-on-peer abuse is detailed in paragraph 106 of Keeping Children Safe in Education (DfE, 2021) and is very prescriptive. It is important to look at this carefully and consider if you have really made it clear what your procedures are, and how children can disclose if they need help.
Mechanisms for disclosure
Throughout the pandemic schools have, rapidly and successfully, embraced technology to allow them to function as normally as possible. It is really important to look carefully at the channels that children have chosen to use to disclose over the past year, and think about what you can keep in place to allow children a variety of options when it comes to seeking support.
Many children like to speak to a member of staff face-to-face, but others might prefer to send an email to a safeguarding inbox, or to have a virtual meeting from home with two members of staff to discuss an issue like peer-on-peer abuse in school. Lots of schools use 'worry boxes' at the back of classrooms, or outside the safeguarding office door, which still continue to be useful and valuable as a means of seeking help.
One of the key questions in the Ofsted review is "What prevents children from reporting sexual abuse?" There will be many answers to this, but we cannot ignore the fact that 15,000 young people have reported abuse online, and many of these examples cite a lack of opportunity to disclose, or being dismissed following disclosure, at school or university.
It is important to think about barriers to disclosure, and work to remove them, as far as we possibly can.