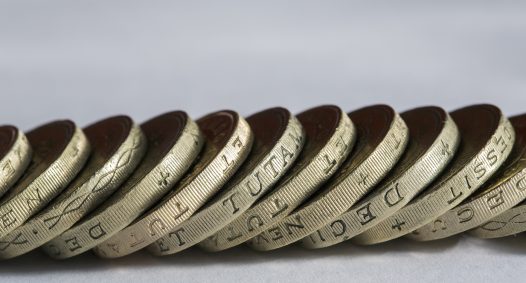 The East Anglian Daily Times has reported that per pupil funding in Essex and Suffolk has dropped significantly in recent years
According to figures from the Department for Education, per pupil money being spent in Essex and Suffolk has dropped in recent years.The data shows that the amount spent on pupils in 2018-19 will be less – after figures are adjusted for inflation – than in 2014-15
The data shows that the amount spent on pupils in 2018-19 will be less – after figures are adjusted for inflation – than in 2014-15. In Suffolk, the per-pupil cost has dropped by £241; in Essex, it's £174 less.
This money comes directly from the government as part of a centralised grant.
Graham White, a spokesman for the Suffolk division of the National Education Union, NUT section, said:
"We used to hear the mantra 'every child matters' 
but this no longer appears to be the case if the government continues to starve schools of the money they need.
"Education is a right not a privilege. Education is not cheap but ignorance is more expensive.
"The inevitable result will be pupils receive a poorer education than they deserve.
"Schools are in desperate need of adequate funding."
The allocated budget for Suffolk for 2018-19 is £451.2m, and £939.4m for Essex.
Jerry Glazier, the general secretary for the Essex Division of the NEU, NUT Section, said the county's schools are on a "cliff edge" when it came to funding.
"The reduced, in real terms value of the funding means that schools are under continuing financial pressure.
"This can only mean increased risk of fewer support staff, reduction in support for pupils with special educational needs, larger classes and less spend on resources."
The Department for Education said that school funding in England will rise to a record £43.5bn by 2020, and that funding for pupils with additional needs has risen from £5bn in 2013 to over £6bn this year.
"We know we are asking schools to do more," said a Department for Education spokesperson.
"That's why the Education Secretary has set out his determination to work with the sector to reduce cost pressures, including things like stationery, energy and water bills.
"There is more money going into schools than ever before."
The Local Government Association (LGA) said that it shares the concerns of schools on funding and its possible impact on pupils.
LGA's children and young people chairperson, Antoinette Bramble, said:
"To make sure every school is adequately funded, the government should introduce three-year budgets and allow councils to work with schools to set budgets that reflect local need."
Don't forget to follow us on Twitter, like us on Facebook, or connect with us on LinkedIn!