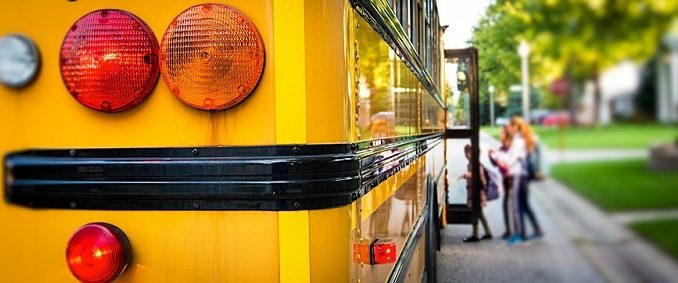 According to The Courier, a village in Perthshire will miss out on its young people having the chance to attend a brand new secondary school due to catchment area confusion
Many pupils in Perthshire have missed out on the opportunity to attend a new, state-of-the-art secondary school due to a puzzling catchment area decision.
Young people in Luncarty will continue to attend Perth Grammar School next year, passing the £32.5m Bertha Park school every day as they do; some villages further away from the new school have been included in the catchment area, but Luncarty has missed out.
Bertha Park will be the first new secondary school in Scotland to be built since 1995.
George Black, chairman of Luncarty, Redgorton and Moneydie Community Council, has said that he is expecting backlash from parents when Bertha Park opens.
"The new school is basically right across the A9 flyover from Luncarty, but it hasn't been included in the catchment area," he said.
"The kids from here will still go to the grammar school, even though they will be driving past the new one.
"We haven't had too many complaints yet but I think we will get a lot more once the school opens — I don't think everybody realises yet."
Black explained that the 1,100-capacity school is being built to serve pupils living in the vast new housing development which has been created next to Bertha Park, but added that if pupils living north of Perth attended Bertha Park, it would alleviate traffic on the congested Inveralmond Roundabout.
"It may be forward thinking because the school is being built for the new housing development but other areas near here have been included so I don't know why Luncarty would be excluded," he said.
"I've noticed there is much less traffic at Inveralmond during the school holidays so a lot of it must be parents taking their kids to school.
"It's fine during the school holidays but a nightmare when the schools are on so most of that problem would be taken away if all the kids in this area went to Bertha Park."
Regarding Luncarty being left out of the catchment area, a Perth and Kinross Council spokesperson stated:
"This decision was taken by councillors at a meeting of the full council on May 7, 2014, where various options were considered.
"Parents who would rather their child be placed in a school other than their local catchment area school can make a placement request by contacting their local school or the council's education and children's services."
Don't forget to follow us on Twitter, like us on Facebook, or connect with us on LinkedIn!