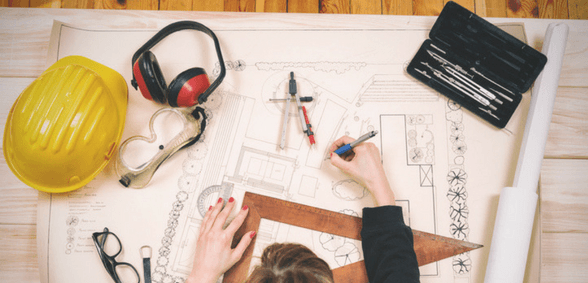 If you're planning an expansion of your school premises with a modular classroom installation across the 2018 summer holidays, don't leave it much longer before getting planning permission underway as time is definitely ticking, according to modular specialists, Portable Facilities
Given that the Local Government Association is predicting a shortage of 125,000 school places by 2022, many schools are looking to expand and accommodate growing pupil numbers with cost-effective modular classroom installations. Planning permission can take around eight to 10 weeks, so you should be kicking off the planning process by the end of March. Failing this, you may need to place your order 'at risk' (without first having firm planning consent) if you intend to meet your anticipated August installation date.
Smooth operations
Although modern modular classrooms are a much quicker alternative to traditional construction – around 70% faster – any reputable company will build to order so it's important you get in touch with your preferred supplier to discuss specifications, proposed timings and get your install date pencilled into their diary. One of the benefits of appointing a specialist company, such as Portable Facilities, is that they can contribute their experience and expertise from day one – including sharing ideas and information to help smooth the planning process, or ways to achieve more from your modular classroom in terms of future flexibility or creating a multi-use space.

| | | |
| --- | --- | --- |
| Phase | No. of weeks | Complete |
| Start planning process | | End of March |
| Planning | 8 weeks | April-May |
| Place order with preferred supplier | | End of May |
| Build to order, ground works and fit out | 8-10 weeks | June-July |
| On site | 2 weeks | August |
Having a Plan B
However, if you do experience unforeseen or unavoidable delays, all is not lost; reputable companies – with education sector experience to draw upon – may still be able to help you. Subject to availability of suitable second-hand stock, Portable Facilities can offer a temporary or alternative permanent solution, such as refitting and refurbishing a pre-owned building or hiring out a cabin as a temporary measure while your classroom is constructed.


Why choose modular?
Construction and fit-out happens offsite prior to install, this means the building can be craned into position during the holidays, reducing the impact and minimising disruption to school operations.
Modular classroom buildings can be configured to suit any current requirement and reconfigured at a later date as demand changes. Each modular classroom is moveable, stackable and can be repurposed, making it the ultimate in flexible, future-proof school infrastructure.
Modular classroom buildings are highly energy efficient – keeping pupils warm and energy bills low using the latest technology, materials and cladding.
All modular structures are designed to exceed the DfE area guidelines, thermal comfort and indoor air quality (IAQ) and acoustic standards, as well as comply with building regulations and all other relevant legislation.
Here to help
From its base in Hampshire, Portable Facilities has been providing modular cabins and buildings to the education sector since 2005 and offers a full, turnkey service to help school business managers navigate the complex legislation and regulations right through to project delivery.
Their full-service package is tailored to cover as little or as much support as you need, from planning permission, site preparation, ground works, building regulations, interior fit-out, exterior cladding, logistics, transportation, crane hire and full site installation through to regular on-going maintenance.

About Portable Facilities