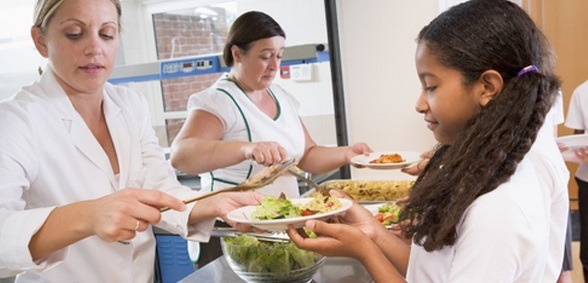 CREDIT: This story was first seen in The Telegraph
Ministers have dropped controversial plans to axe free school lunches and replace them with breakfasts for families on low incomes, The Telegraph reports.
The Conservatives were heavily criticised for the manifesto pledge to replace free school meals for all children in their first three years of primary school.
The party said these meals would be replaced with free breakfasts for children for families on low incomes.
In the current system, which came into place under the Coalition government, all children in the first three years of school – aged five, six and seven – get a hot meal at lunchtime.
The Tories pledged to give every child in primary school will get a free breakfast instead.
This meant means the poorest children will still get lunch for free, as they do at other ages, and now they will get breakfast as well.
H
owever in the House of Commons on Tuesday, Nick Gibb, the schools minister, said: "We have listened very carefully to the views of the sector on the proposal to remove free school meals and we have decided it is right to retain the existing provision.
"Universal free schools meals ensure children receive a nutritious meal during the day. It saves hardworking families hundreds of pounds a year and it boosts educational achievement, especially among children from the most disadvantaged backgrounds."
M
r Gibb admitted that there was not "widespread support" for the manifesto pledge, but denied that the U-turn had anything to do with the Tories losing their majority.
H
e told the Daily Telegraph: "We essentially have listened carefully to views of education sector on that proposal. Don't forget we introduced universal free school meals in the last parliament and ensured it was funded.
"It is the fact we have listened to the views of the sector, people who have responded to the proposal in the manifesto to end free school meals. There wasn't widespread support for the proposal."
Don't forget to follow us on 
Twitter, like us on
Facebook, or connect with us on
LinkedIn!