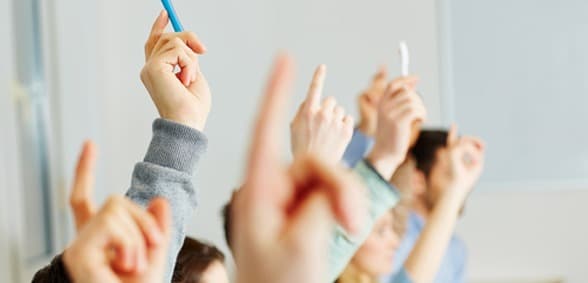 Heads' unions have spoken of "huge frustration" at proposals to limit autism diagnoses to children also suffering from mental-health problems
CREDIT: This story was first seen in TES
Headteachers fear that plans to restrict the professional diagnosis of children with autism will increase the pressure on schools and make life harder for autistic pupils, TES reports.
They have spoken of "huge frustration" at the proposals, questioning its wisdom and fairness.
NHS commissioners in South West London are currently considering proposals to reduce the number of children being diagnosed with autism.
South West London and St George's Mental Health Trust is in discussion with local clinical commissioning groups about plans to restrict autism diagnosis only to those children who are suffering from an additional mental-health condition, such as depression or attention deficit hyperactivity disorder.
Board papers from a meeting of the trust state: "The effect of reviewing and revising the criteria must be to reduce the number of children and young people who are able to access a full diagnostic assessment from the Trust, and will require extensive engagement to stimulate existing resources across social-care and education services."
But headteachers' unions are concerned that this will merely increase pressure on schools.
Geoff Barton, general secretary of the Association of School and College Leaders, said: "School and college leaders will feel huge frustration if the professional diagnosis of children's autism is further restricted. Access to medical support is already too limited.
"There must be a continuing commitment to proper medical support for children who need it, rather than expecting schools to cope in isolation."
And a spokesman for the NAHT headteachers' union urged the clinical commissioning groups to reconsider cutting back services for autistic children.
He added: "An autism diagnosis can be life-changing. School leaders will question the wisdom and the unfairness of making it harder to get a diagnosis, purely because local-authority budgets are so stretched.
"This move could make a bad situation worse for lots of children and young people with a legitimate need for extra support.
"Schools will do what they can to help. But, without a specialist diagnosis, the support they will be able to offer will be limited, and this is sure to have a negative impact in many cases."
At the moment, waiting times for autism diagnoses in South-West London are longer than 10 months. The team is supposed to carry out 750 assessments a year, but is currently handling around twice that number: approximately 25 referrals a week.
The National Austistic Society told the BBC that, if the plans go ahead: "This will leave many local children without access to a diagnosis and unable to access the specialist support they desperately need."
The local alliance of five clinical commissioning groups have said that nothing firm has been decided yet.
Don't forget to follow us on Twitter, like us on Facebook, or connect with us on LinkedIn!