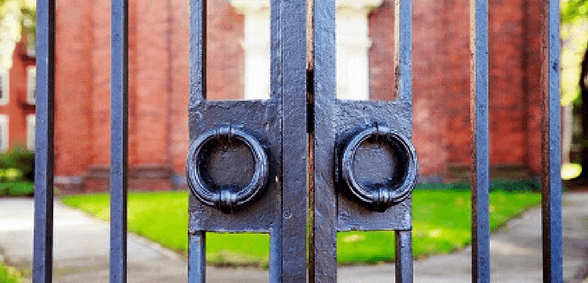 According to The Guardian, grammar schools have not made the necessary changes to allow more disadvantaged pupils to attend – despite additional funding for this
In 2016, Theresa May promised to improve social mobility by expanding grammar schools, thus helping to create " a truly metiocratic Britain".
She stated that grammar schools would have to "contribute meaningfully" to education.
"This could mean taking a proportion of pupils from lower-income households, so that selective education is not reserved for those with the means to move into a catchment area or pay for tuition to pass the test," she said.
To fund this, the government provided an additional £50m a year to create around 30 extra places in each year group for each of the first 16 schools receiving the funding. This amounts to 2,700 places.
However, James Coombs, a data scientist from Comprehensive Future, has said that, at some schools, only two or three of the 30 new places will go to 'pupil premium' students (those from very disadvantaged homes or children looked after by the state).
Coombs's analysis is based on a summary of schools' plans to ensure new places go to pupils from less advantaged backgrounds, which was recently published by the government.
His analysis concluded that none of the schools have made an effort to reserve places for pupils from poorer backgrounds.
Some have, however, said that they will give priority to the pupil premium students passing the entrance test, while others have lowered the pass mark for disadvantaged pupils.
Altrincham Grammar School for Boys is the only school to have put a target in place; its aim is for 15% of its year 7 students to be entitled to pupil premium by 2023.
Coombs has said that, instead of manipulating the pass mark by lowering it for poorer students, schools should have followed the prime minister's original suggestion and simply earmarked a set number of places for such pupils.
"Damian Hinds has repeatedly promised schools must have 'realistic and ambitious plans' to admit more disadvantaged children. He seems to assume these targets can be achieved with a sprinkling of fairy dust," Coombs said
Jim Skinner, chief executive of the Grammar School Heads Association, said campaigners complaining there were too few poorer pupils in grammar schools are missing the point.
"We are fully supportive of the long-term goal of getting as many disadvantaged children in grammar schools as there are in the areas where those schools are," he said.
"The work grammar schools are doing will help to close that national gap, but you can't overnight have the same percentage of disadvantaged children in grammar schools as you have nationally," he said.
A spokesperson for the Department for Education added: "We want schools to go further so that families who may not have previously thought about applying to a selective school consider it as an option.
"We have already seen innovative ideas from successful schools that are taking action such as setting up help desks in partner primary schools to assist parents registering children for the test, or holding information sessions in community libraries."
Don't forget to follow us on Twitter, like us on Facebook, or connect with us on LinkedIn!