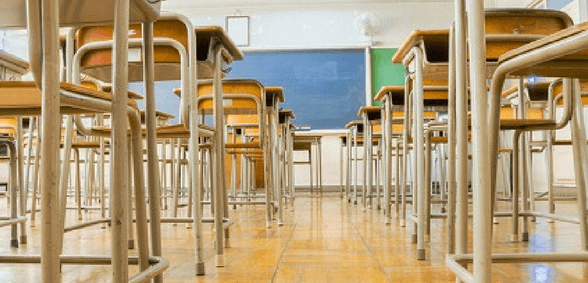 CREDIT: This story was first seen in the Daily Gazette and Essex County Standard
Education chiefs have promised there will be places for students despite the population boom, the Daily Gazette reports.
Local government leaders have warned almost half the councils across the country are at risk of being unable to create enough secondary school places in the next five years.
New analysis from the DfE and local pupil forecasts by the Local Government Association warn more than 125,000 children face missing out on a secondary school place by 2023 unless action is taken.
The LGA said councils urgently need to be given powers to force academies and free schools to expand if additional places are needed.
However, Ray Gooding, Essex county councillor responsible for education, said he was confident the need for school places will be met.
He said: "We have spent about £74m creating more than 2,500 places for the new academic year.
"As a result, we were able to offer a record percentage of pupils a place at their parents' preferred primary and secondary schools.
"Over the next few years we also expect the pressure to shift from primary to secondary schools and our current projections show 13,620 new secondary school places will be needed across Essex over the next decade.
"We have already committed to spending about £230m on creating new school places over the next three years and remain committed to ensuring there are enough places to meet demand."
In Colchester alone, a total of 2,770 secondary school places will be required by 2026.
The county council's secondary school expansion projects include 300 additional places at Philip Morant School in Colchester and 270 extra places at the Stanway School.
A new 900 place secondary school is also due to be built on the site of the former Alderman Blaxill School in Shrub end.
Richard Watts, chairman of the LGA's Children and Young People Board, said: "As the LGA has previously warned, the school places squeeze is now about to hit secondary schools.
"More and more families will face growing uncertainty when trying to secure their child's secondary school without action.
"Councils have worked hard to help create almost 600,000 additional primary places since 2010.
"However, as those children move on to secondary schools, the majority of which are now academies, securing new secondary places is becoming increasingly difficult."
Don't forget to follow us on Twitter, like us on Facebook, or connect with us on LinkedIn!