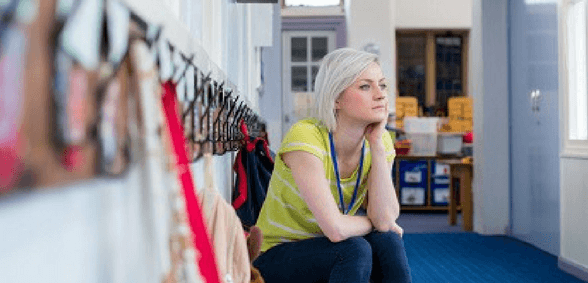 As reported by The Guardian, the majority of teachers have considered leaving their profession due to bad behaviour amongst pupils
Research by the Policy Exchange – in a paper entitled It Just Grinds You Down – shows that around two thirds of teachers are thinking about or have recently considered leaving their profession. The think tank surveyed 734 secondary school teachers, 1,043 pupils and 1,051 parents in the UK.
An even higher number of respondents – 71% – added that potential teachers are discouraged from the role due to pupil behaviour.
More than half also said that the quality of education is affected by this disruption, and almost half (45%) claimed that their training didn't prepare them for behaviour management.
Dr Joanna Williams is the author of the report; she claims that the report shows a desire among teachers, students and parents alike for a tougher approach to education, but that this requires greater consistency of delivery.
The It Just Grinds You Down report recommends that Ofsted should be the driving force to create better behaviour in schools, and that positive student behaviour should be required for 'good' or higher grades.
It said: 'In order for pupil behaviour to improve further, what is needed now are not more government directives from the Department for Education but for more diligent and consistent enforcement of existing school-behaviour policies.
'We need a cultural shift where high standards of behaviour are assumed to be the norm and, for teachers, discussing behaviour management is considered a professional responsibility, rather than a source of failure.
'Our research shows that parents, pupils and teachers all want a school environment in which all pupils are expected to behave, are challenged and sanctioned when they do not.'
The education secretary, Damian Hinds, said: "Poor behaviour disrupts both learning and teaching, often most keenly affecting disadvantaged young people.
"Since 2010, we have taken decisive action to empower teachers to tackle poor behaviour, and many schools are already leading the way in tackling persistent disruption.
"As these important findings from Policy Exchange show, we now need all schools to follow the lead of the best-performing, so that we can build on the rising standards in our schools.
"To help school leaders make that happen, we have pledged £10 million for schools to share best practice on behaviour management, so that teachers can focus on the most important task – teaching."
Don't forget to follow us on Twitter, like us on Facebook, or connect with us on LinkedIn!