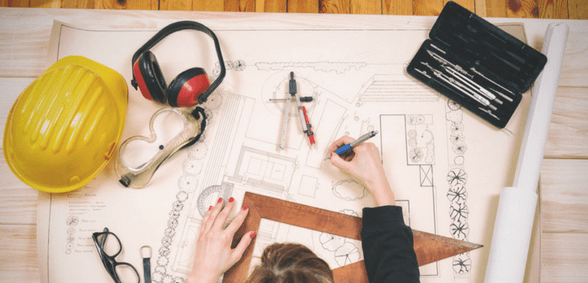 When it comes to school premises, it's a high-stake game. Work can be costly and cumbersome – but necessary to ensure facilities are fit-for-purpose and can accommodate growing student numbers. Allan Hunt, director at AHR Building Consultancy, offers some solid advice on maximising existing assets
Even for those who are 'winners' in Justine Greening's recent fairer funding formula reforms any gain will likely still feel like a drop in the ocean of need. Certain capital works, such as sports facilities, may also have suffered amidst the reshuffle of funding priorities.
Refurbishment works can often take a back seat to the pressing demands of daily school life; then, when the time comes and money is available, there are often numerous projects jostling for priority – from upgrading existing infrastructure to increasing pupil capacity, often on restrictive sites.
Whilst it can be tempting to defer non-urgent works this can escalate problems down the line. How, then, do you begin to tackle a backlog of projects when both time and budgets are restricted?
Spend it wisely 
When budgets are tight it is essential to squeeze the most out of every pound. Many schools will be aware of the benefits of leveraging the condition improvement fund (CIF) through match-funding and, if part of a MAT or federation, creating efficiency savings by collaborating on building works across multiple schools can help. Building and maintaining long-term working relationships with trusted local suppliers will be another helpful tactic which schools can – and do – employ.
Other approaches may be less obvious; it's important to understand the difference between true value for money and false economies, life-cycle and upfront costings and to consider carefully what 'value' means for your school. For example, it may be that capacity can be increased by numerous subtle interventions – such as infills and clever space reconfigurations – rather than one major new-build. On the other hand, if attracting students is the goal, that shiny new extension might actually be the better solution. The end goal informs the right decision.
Plan ahead
Detailed planning can seem like yet another task on a never-ending list, yet it is important to look ahead; for example, will needs have changed radically five years from now? It's also important to focus on the planning side of projects in advance of going on site. This requires early contractor involvement; liaising with contractors in advance provides far more realistic costings, reducing on-site uncertainties and preventing nasty surprises, whilst in-depth, stakeholder engagement can also prevent problems arising on site by ensuring that everyone is genuinely 'on board'.
In fact, scrimping on the planning phase is one of the major causes of glitches on site – the more work undertaken before going on site the more efficiently a project will be delivered. This is critical to ensure costs and timescales don't spiral and, also, to avoid disruption to school life.
Can tech help?  
When pressed for time, embracing the promises of new technologies can seem like yet one more challenge. Building information modelling (BIM) take-up has certainly been slower than expected in the public sector – likely due to perceptions of cost and complexity. However, if using a consultant that already has BIM capability, it's of no extra cost to clients and can have multiple benefits.
This is not – as is widely thought – something just for new-build work; when used in conjunction with rapid laser scanning, BIM is particularly suited to existing, and especially historic, buildings (which so many schools still are) due to the ability to rapidly model complex shapes and wear and tear. It's also invaluable for helping gain consensus from stakeholders because, by realistically visualising design outcomes, people can more easily envision what they are buying into.
Making your pound go further
In the fray of daily school life, and with budgets constricting, it's certainly tempting to defer non-urgent works or to scrimp on detailed advance planning and leap ahead. It's also too easy to overlook the benefits of new technologies as 'yet another hurdle'.
Yet strategic planning of your estate – and getting on board with helpful advances – can, ultimately, help ensure that every single pound goes further and that the improvements you focus on are those that will bring the most genuine value to the daily life of your school.

About the author
Allan Hunt has a particular interest in the education sector and is a member of the
AHR Education
Focus Group as well as a member of AHR's Building Information Model (BIM) Strategy Group, where he has specific input into development of BIM relative to refurbishment projects and the added value this brings to clients. He has a good understanding of traditional and modern procurement routes and their accompanying contract including NEC and more recently JCT Constructing Excellence.
Don't forget to follow us on
Twitter, like us on
Facebook, or connect with us on
LinkedIn!