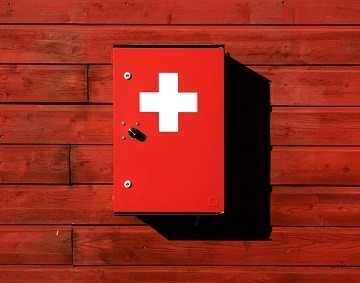 A silent menace, asbestos still is a hazard that still lurks in the majority of school buildings. Before it was revealed to be a dangers material, asbestos was often used in a variety of materials for a variety of purposes: insulation, flooring and roofing and sprayed on ceilings and walls
The DfE provides non-statutory advice for schools, detailing the obligations and duties in relation to asbestos management in schools.
Duty holders are responsible for the management of asbestos in schools, and for staff/others working in schools who need to know about asbestos in their school and how they can contribute to its effective management. This includes school leaders, governors, staff, local authorities, academy trusts and charitable trusts working in schools that contain asbestos.
What you need to know
Your school premises may contain asbestos if any part of them was built before 2000; any asbestos present in your school must be managed effectively and diligently.
As a duty holder, you are fully responsible and should you fail to comply with the Control of Asbestos Regulations 2012 can be prosecuted.
If your school is undergoing refurbishment – extension or other – in an area that contains asbestos, a refurbishment and demolition survey may need to be undertaken. These are intended to provide a detailed understanding of existing/potential dangers.
Where there is an incident of exposure to asbestos, you will need to
If there is an incident of asbestos exposure at your school you should take the necessary steps to ensure that everyone is safe and, unless the incident is very minor, you will need to report it to the Health and Safety Executive.
Measures to follow
Have a 'management survey' of asbestos-containing materials (ACMs) in your school
Assess the risks associated with ACMs in your school
Devise a plan for managing asbestos in your school
Make sure staff, visitors and contractors know the risks and precautions they need to take
Keep the management of asbestos in your school under review
Read the Department for Education's guidance here.
Don't forget to follow us on Twitter, like us on Facebook, or connect with us on LinkedIn!