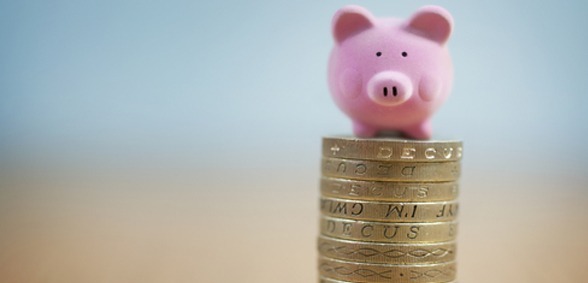 Collaborative partnerships involving pupil premium resources have been noticeable by their absence across the education sector. In an edited extract of An updated guide to the pupil premium, Mark Rowland provides a rare glimpse into this potentially important partnership world
Partnership working can be a significant weapon in narrowing the gap. The pupil premium resource can go even further through the use of economies of scale, especially for schools with fewer disadvantaged students. Genuine partnerships like this are all too rare.
Mattresses or maths?
Estelle Morris famously challenged Oxfordshire heads to 'give' their best teacher to the struggling school down the road in the spirit of partnership. That level of collaboration across the country may be some way off but the notion of sharing is one to be embraced – with a careful understanding of how best to collaborate. As one headteacher observed wryly, "If the children can share a mattress, we should be able to share a maths teacher."
The National Education Trust has been working with a group of schools in a remote rural area. The group includes three isolated primary schools from a series of linked villages. They didn't even share lifts to the CPD session – forget sharing a specialist maths teacher! They do both now, bursting with the ambition to make things better. Courage to do things differently is needed by leaders, both headteachers and governors.
How can we ensure that under-performing schools look outwards, develop a culture of restlessness to improve and are able to learn from others?
Genuine collaboration is vitally important. Without genuine and effective collaboration the pupil premium policy will serve only to enhance gaps because, whilst good schools speed off into the distance, those falling behind will continue to look inwards, doing more of the same and trying to free themselves from regular inspection. If this happens, there is a risk that the pupil premium funding itself may be reduced, restricted or even stopped.
Help me out, coach
Nicola Shipman from the Steel City Partnership of Schools in Sheffield tells a powerful story of school-to-school collaboration within their multi-academy trust. Working with a shared vision, three
primary schools have undertaken a range of partnership initiatives to narrow gaps for disadvantaged learners. These include a move from 'continual professional development' to 'joint practice development', much of which is focused on lesson study to improve the quality of teaching and teamwork. Every teacher across the partnership has an individual coaching plan. Action research takes place across the partnership on sharply-focused questions such as 'How are Teaching Assistants used?' or 'How has the teaching of history impacted on literacy across schools?'
The schools also use more straightforward techniques to try to improve outcomes. Free breakfast club if children attend on time for ten days in a row has been quite a success!
One of the best ways to collaborate on approaches to improving outcomes for disadvantaged learners is to take part in an Education Endowment Foundation trial. Sign up for alerts about new projects via their website. Not only does this bring new ideas with regards to the trial, but also wider partnership working beyond LA borders builds knowledge and understanding about effective impact evaluation.
 'A rich bank of expertise and experience'
In 2014/15 Sheffield Local Authority ran a collaborative Pupil Premium Action Research Project with ten schools over 18 months. Pam Smith, who led the project, said "We were very keen to investigate best practice in schools at regional and national levels, in order to develop our own innovative approaches here in Sheffield. The selection of schools involved reflects a wide and diverse range –
seven primaries (including one infant and one junior), geographically spread; two secondaries which are partner schools for at least one each of the primaries; and a special school. Each adds its unique context and, without doubt, it contributed to the generation of a rich bank of expertise and experience. The regular opportunities for colleagues to collaborate on aspects of the project and meet to discuss progress has been integral to the success of the venture. It has given us the chance to share developing practice but also to analyse the challenges schools are facing and discuss possible solutions – including stopping an activity altogether if it wasn't working and trying something different!"
The report is important because Sheffield Local Authority worked over a long period with a group of schools from a range of contexts and at different stages on their improvement journey. One of the schools that took part was Stocksbridge High School. This secondary case study is helpful as it describes the process the school went through and the valuable lessons that go well beyond pupil premium – especially in relation to effective ways to improve practice.
 

Case study: Stocksbridge High School

Number on roll: 857; Proportion of disadvantaged learners: 22%

Pupil premium funding was allocated to a range of additional provisions such as breakfast clubs, catch up intervention and incentives around attendance and punctuality. While there was some evidence of impact around the particular focus of each intervention, improved progress overall

had not been embedded and our gaps in attendance, behaviour and therefore pupil progress, had not narrowed. In looking at our data and taking lessons from research, we concluded that an 'intervention culture' had grown up which was having the unintended consequence of reducing the sense of accountability that each teacher feels for the progress of students with the most significant barriers to learning. In response to this, we redirected time and money away from additional intervention and toward improving training and systems which support high-quality teaching every lesson.

We did this through:
Investment in improved data tracking systems to inform quality assurance and improvement planning.
Investment in training and support for our middle leaders in quality improvement strategies, action planning and impact evaluation.
Increased investment in professional development for teachers: through use of the Outstanding Teacher Programme and Improving Teacher Programme.
About the author
Marc Rowland is the Director of Policy and Research at the National Education Trust.
Marc also works at Rosendale primary school to support two successful research projects on metacognition and lesson study.
An Updated Practical Guide to the Pupil Premium, by Mark Rowland, is published by John Catt 
This article first appeared in Education Executive magazine
Don't forget to follow us on Twitter, like us on Facebook, or connect with us on LinkedIn!