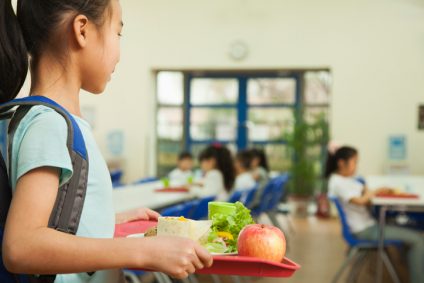 According to the Eastern Daily Press, a primary school is taking food donations to hand out to pupils and their parents suffering delays in universal credit
With the issue of pupil poverty hitting the news recently, a school in Great Yarmouth is collecting food donations for the students and students' families who are struggling to feed themselves.
The North Denes Primary School head teacher, Debbie Whiting, has blamed universal credit for this issue.
The idea to collect food came about because of a young boy who walked into class telling his teacher that his mum could not afford food.
Whiting said children are sometimes "too hungry to learn".
She added: "As a school we were aware some families were struggling but never realised the situation was this bad.
"It really is concerning that families do not have enough money to feed their children.
"Pupils would come to school too hungry to learn which had such a detrimental effect on their learning."
The school began offering pupils free toast and drinks in the morning to ensure pupils had plenty to eat before class, and half of the children at North Denes rely on free school meals.
It has been collecting food donations for five weeks; 35 food parcels have already been handed out to those in need.
"We need to make sure families have enough food over the Christmas period so we will be doing everything we can to meet the demand," whiting said.
"The community is starting to hear about the food bank and the support we have had is brilliant."
Leader of Great Yarmouth Borough Council, Graham Plant, said ensuring children are fed properly is a priority.
He said: "We are very grateful for any support we can have with issues such as this.
"Food banks have been running for years and so any help we can give to families in need is only a great thing.
"It is a priority for the council to make sure children are fed properly and have a good place to learn."
Don't forget to follow us on Twitter, like us on Facebook, or connect with us on LinkedIn!