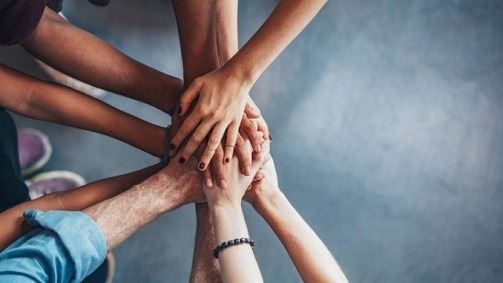 CREDIT: This story was first seen in the Nottingham Post
Sneinton Church of England Primary School, in Windmill Lane, was running out of space to hold one-to-one support sessions for children when they are angry or upset; so the school's teaching assistants decided to deal with the problem themselves as there was no money left in the school budget.
They came up with a novel idea of using an old caravan as a place to have one-to-one and small group lessons, the Nottingham Post reports.
Alison Spitzmuller, lead teaching assistant, said: "We had the caravan donated by a scrapyard so we completely stripped it and then we did it up ourselves.
"All the teaching assistants helped together to do it up and it was a really good team bonding exercise."
Mrs Spitzmuller explained that many of the children had never seen or been inside a caravan before which made them even more excited to use it.
She added: "It will be a place for learning and providing experience. We will have groups of children working in here and there is a reading area inside too.
"It will encourage some of the children to want to learn, for example if they don't want to read to us we can say let's go to the caravan and read and once they are in the caravan they will read to us."
The caravan was donated from Podders scrapyard in Woodborough. Parents of children at the school helped out with repairs and the local church donated £100.
Tania Massey, a learning support assistant at the school, which had more than 220 pupils on its roll when it was last inspected by Ofsted in 2011, came up with the idea after seeing the caravan in the scrap yard.
She said: "The main thing was for team building, there are seven team assistants and we wanted something we could all do together, we all had a different jobs to do.
"It wasn't so much to do with lack of funding that we decided to use a caravan but we wanted a novel idea that would be a bit different and get the children working."
The caravan has been named IV which stands for the intervention van, it will be used for one-to-one lessons, reading and small group sessions to give the children a different space to learn in.
Assistant headteacher, Julia Kurcin, said: "The teaching assistants have done all the work themselves it was their concept and they worked really hard to get it off the ground and it is an exciting place for the children to work.
"The children are so excited and they are all wanting to have a go inside. It will be a lovely place for them to work with the teaching assistants."
The caravan came in to use as a classroom on Tuesday, May 23 after a beach themed celebration for its launch.
Simon Massey who works at Podders scrapyard donated and delivered the caravan to the school.
He said: "Tania was just passing by one day and she asked if we would be willing to donate the van and we said yes.
"We were more than happy to do a bit of good for the community. We believe it has been turned into a class area for the children and we are very happy to be involved in doing a bit of good."
Don't forget to follow us on Twitter, like us on Facebook, or connect with us on LinkedIn!