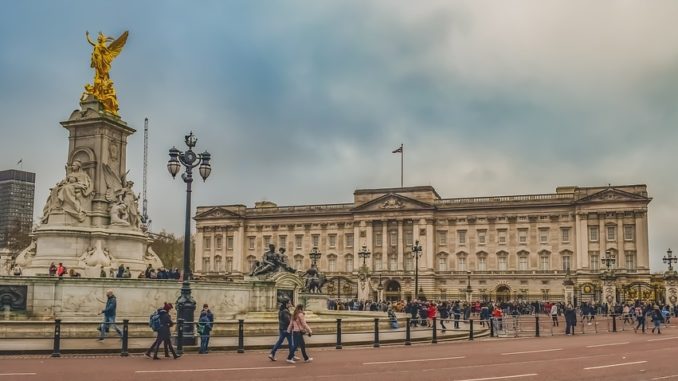 As reported by the BBC, in a visit to a Nottingham school, The Duke of Sussex questioned the longevity of exams in schools
The prince said he was "not sure how much longer exams will be around", during a school visit to mark World Mental Health Day.
The prince made the comment to pupils during an assembly at Nottingham Academy.
It came after he had sat on a nurture session, designed to boost students' self-esteem and mental wellbeing, at the school.
He made the comment when he was shown a list of exams the pupils had to sit.
The prince said: "I'm not sure how much longer exams will be around to be honest", before telling pupils at least they could look forward to Christmas once exams were finished.
Earlier the royal visitor had seemingly been given the cold shoulder by Barney, a therapy dog used by the school, as he sat in on a reluctant-readers group.
After being given a fish block to give to the black labradoodle, the prince said: "He's going to have fish breath for the rest of the day. Great."
He then sat with the group and described exam time as "the best time of year", before saying "not really".
The prince is a passionate supporter of work to improve mental health.
Earlier he teamed up with singer Ed Sheeran for a World Mental Health Day awareness video on Instagram.
The pair urged people "to look out for anybody that might be suffering in silence".
Earlier this week a mental health website struggled to cope with demand after a promotional video voiced by the dukes and duchesses of Cambridge and Sussex aired on TV.
The Every Mind Matters film screened on Sky, ITV, Channel 4, Channel 5 and MTV.
During his Nottingham visit, the prince watched a "hip hopera" at the Community Recording Studio in St Ann's which highlighted mental health issues.
Speaking to the young actors, he asked: "How many of you are playing a role that is very relatable to your own life?
"It's not all going to be good but to have that perspective and that awareness of what's potentially happened to you – where you've come from and where you're going – that's golden."
Don't forget to follow us on Twitter, like us on Facebook, or connect with us on LinkedIn!