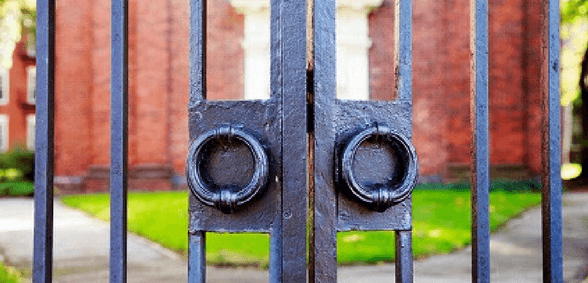 Manor House School closed at least three weeks ago without a word, according to the Leicestershire Mercury
A private school in Leicestershire has closed down suddenly, leading to speculation regarding the mysterious circumstances.
Manor House School has been closed for at least three weeks. Pupils and parents only discovered this when they arrived at the doors ready for classes to begin.
Phone calls to the school have been left unanswered and its social media channels have been closed down.
A spokesperson for Leicestershire County Council has since confirmed the closure, stating: "We've been made aware that Manor House, in Ashby, is closed and we've been contacted by several concerned parents whose children attended the school.
"We are working with the families involved to support them to find alternative school places."
The council itself found out about the closure on 15 November. The school's website contains no information about the closure.
Leader of the county council, Nick Rushton, said: "It really is a great shame, I went there myself, my brothers went there, my sister went there and so did my son.
"As I understand the numbers have been dwindling for some time and it has become unsustainable.
"Years ago I would attend meetings there and they were struggling then, and I know when my son was there they struggled to get a football team together and that's more than ten years ago now.
"There is a lot of competition with other private schools locally and unfortunately I think this will be the end.
"I doubt very much that there will another school operating from there."
Don't forget to follow us on Twitter, like us on Facebook, or connect with us on LinkedIn!