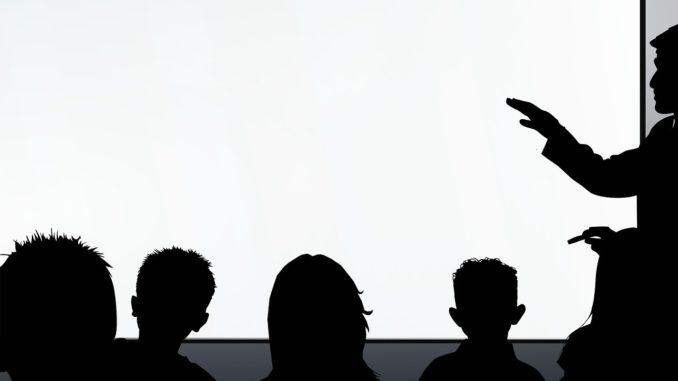 When making the decision between getting the traditional – but old-hat – interactive whiteboard (IWB) and projector, or an interactive touchscreen TV, each option has its pros and cons. Rick Cowell, director and founder of ANME, and Ric Turner, ANME member, weigh them up
CREDIT: This is an edited version of an article which appeared on the ANME website. 
Let's start with the pros and cons of a projector and 77" IWB. 
For:
Initial purchase cost.
Failed parts more easily replaceable.
Against:
More set-up required.
Fan noise.
Shadowing on screen.
Line-of-sight glare in eyes.
More cabling required.
Continual calibration of IWB.
Poor resolution.
Projector alignment issues.
Filter/lens requires cleaning/replacing.
Gradual degradation of image quality over lamp life.
And now the pros and cons of a 65"/75" touchscreen TV.
For:
Plug and play out of the box.
No fan noise.
No shadowing on screen.
No glare in teacher's eyes.
Less cabling required.
No ongoing calibration required.
Higher resolution (HD/4K).
Less eye fatigue.
Brighter – direct light rather than reflected.
Standalone use – no PC required.
Cheaper to run than a standard projector.
Against:
Initial purchase cost.
Weight consideration of wall.
No alternative if unit fails (warranties usually include a replacement if they cannot be repaired on-site).
Based solely on the pros and cons, the touchscreen TVs are the clear winner, but price is going to be a significant factor in the decision, too.
Expected lifespans and projected costs
Let's consider the average/expected lifespan of each option.
The average life of projectors is only six years, and six-to-eight years for IWBs. The expected lifespan of projector lamps is one year and 10 months (3,000 hours at eight hours per day, 200 days per year – requiring three lamps during the projector's lifespan). Meanwhile, the expected lifespan of a touchscreen TV is 18.75 years (30,000 hours at eight hours per day, 200 days per year).
Now let's assess the projected costs of both over six years.
Adding £1,000 for the IWB, £400 for the projector, £450 for the lamps (three at £150 each) and £400 for installation/cabling comes to £2,250 for six years and £4,500 for 12 years.
As for the touchscreen TV, for a 65" TV it's £1,999 and for a 75" it's £2,799. Adding to this, brackets/cables etc. at £115, installation at £280 and delivery at £99, the six-year totals for a 65" and 75" are £2,493 and £3,293 respectively. The 12-year costings remain the same.
In summary, the touchscreen option over six years does work out slightly more expensive – £243 at the time of publishing – however, that doesn't take into account the reduced electrical usage and, when you weigh up the other advantages, the touchscreen is a far more appealing option, overall.
Don't forget to follow us on Twitter, like us on Facebook, or connect with us on LinkedIn!