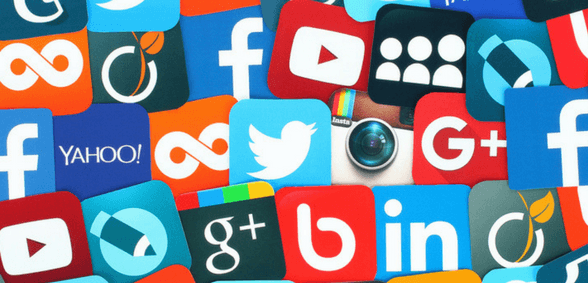 Justin Smith, of Chameleon Training and Consultancy, talks us through the importance of staying safe online to ensure your school doesn't face a scandal
Over the last decade our schools have embraced the use of social media to supplement and support their marketing and communications plans; the latest figures show that over 80% of schools now incorporate Twitter and/or Facebook into their communication strategies and, according to Ofcom's 2016 Communications Market Report, free instant messaging is the preferred method of communication – overtaking traditional methods such as email and texting. The rise of mobile devices is also having an impact on how schools communicate with stakeholders – 93% of adults use a mobile phone and 79% of 12-15-year olds use a smartphone.
Against this evolving landscape it's clear our schools cannot rely purely on common sense to prevail when it comes to controlling the flow of information from – and into – their organisations via the various social media platforms. There are a number of proactive measures governors and senior leaders can adopt to ensure social media can be a tour de force in broadcasting success stories and inspirational news from their school, whilst also mitigating the risks associated with such a powerful communications' medium.
First things first
First and foremost, schools should introduce an 'acceptable use agreement' with parents and carers. The best way to manage inappropriate social media use is by establishing clear and unambiguous expectations from the beginning, making it clear how the school will respond to unacceptable on-line behaviour. Whilst you cannot demand that parents sign such an agreement, adopting one can help you explain what kinds of behaviour you are not going to tolerate.
A code of conduct is, of course, pointless if it is never read. Schools should be able to show that staff have received training in the code and guidance on privacy settings. It is essential that school staff have as much e-safety training as their students – and, whilst such codes of conduct are not legally binding, they can set the boundaries for what the school feels is appropriate, how they will respond to inappropriate behaviour, what conditions are needed for further action to be taken (calling the police, for example) and the headteacher's right to ban parents from school grounds.
Equally, it is important the school makes it clear how a parent or carer can raise a concern or make a complaint.
Ideally the school would want issues to be communicated directly to it rather than broadcast far and wide via social media. Disgruntled parents may turn to Twitter or Facebook to voice their discontent – their gossip spreading further than intended leaving them with a damaged relationship with the school and tarnished reputations all round. Unlike traditional gossip at the school gates, digital transgressions remain for all to see at the click of a button.
The key here is to make sure parents and carers know how to raise concerns in the right way and make it simple for them to do so:
Ensure policies on complaints are easy to find on the school website.

Regularly remind parents about key policies in newsletters and other bulletins.

Make copies of policies available at parents' evenings, or set aside time to talk about them to parents.
A well-informed staff
Communication, of course, works both ways and staff require educating on their professional and personal obligations when it comes to the acceptable use of social media. The news archives are full of stories about school staff who have had their careers cut painfully short as they've unintentionally wandered beyond the boundaries, befriending students on Facebook or engaging in 'playful banter' which, in turn, could be used against them in a potential safeguarding case.
Adopting a code of conduct for staff can set expectations but, again, these should not be left to chance – make sure staff are reminded regularly and receive frequent updates via CPD sessions. Expectations should be established to make it clear that no social media profile or post should mention the school and that befriending current or recent students or parents on social media is not acceptable.
There are various ways school staff can protect themselves and their school by using the most restrictive privacy settings on their social media accounts. Twitter and Instagram ought to be set as locked accounts and Facebook settings should be as private as possible. You could provide a step-by-step guide on managing privacy settings for Facebook, Twitter and Instagram in your code of conduct for staff.
Staff should not link their known email accounts or mobile phone numbers to social media as this allows Facebook to recommend potential friends. Any online communication with students should be via a managed learning environment – which allows transparency; anything else is unsafe and open to exploitation.
Staff have to understand there are lines that must not be crossed; it is in their best interests and these policies are in place to protect them and their employers. Besides, the law is clear: posts on social media should not be treated as private and anything said that brings the school into disrepute can be a dismissible offence. The school's code of conduct should make this ultimate accountability explicitly clear.
Empathy and dignity
If something does ignite online, deal with it quickly. Record what has happened and stay calm – knee-jerk and emotive reactions can be disastrous. Ideally, steer away from responding to the issue in detail via social media – a conversation on the phone or face-to-face is far more likely to lead to a positive outcome. Always try to empathise and remain dignified – the silent majority will be looking on and will probably appreciate and respect the school for handling a difficult situation well.
Ultimately, social media is just one weapon in a school's communications' armoury, and it is a powerful one, but your school's marketing plan should incorporate a range of strategies, both online and offline, to ensure school messages are broadcast consistently to all appropriate audiences.
Regular, informative and interesting posts on the school website, in the newsletter and via Twitter and Facebook can build a strong sense of what the school is all about and how it conducts its business. By introducing some simple rules for parents and staff to abide by there is no reason why any risks inherent within this strategy cannot be effectively managed.
Don't forget to follow us on Twitter, like us on Facebook, or connect with us on LinkedIn!