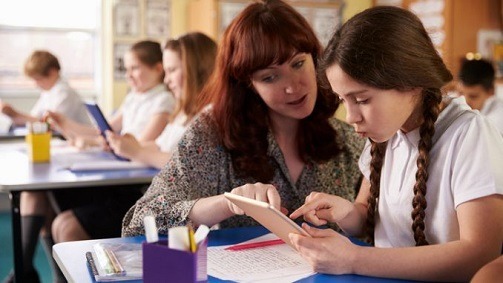 As reported by the East Anglian Daily Times, Suffolk has failed to improve its SEND provision after a damning report
Provisions for SEND pupils in Suffolk aren't improving quickly enough, according to the NHS and Whitehall.
Ofsted and CQC recently inspected Suffolk County Council's SEND service to review weaknesses identified two years prior – and the response proved scathing.
The two bodies have stated that the council has "not made sufficient progress" in three of the four problem areas identified in 2017.
The improvement strategy proved to "not have sufficiently detailed information about outcomes to help members challenge and evaluate rigorously the impact of the local area's work", making it difficult to create improvements at all.
This latest inspection acknowledged that that there had been improvements made, but the pace of progress had been "too slow".
Councillor Gordon Jones, SCC's cabinet member for children's services, education and skills, said: "The report highlights that there are still major improvements to be made and that we must increase the pace of change.
"The findings of the inspection steer us to how we need to do more to ensure that all Suffolk's children and young people benefit from a more joined up and consistent system of support that is clearly communicated to them.
"Many of Suffolk's services are working well to support the county's children and young people with SEND, but much more needs to be done to ensure they are able to achieve their full potential regardless of the challenges they may face."
The Department for Education and NHS England will now have to decide on the next steps, which could include intervention by the education secretary.
Dr Ed Garratt, chief officer of the NHS Ipswich & East Suffolk and NHS West Suffolk clinical commissioning groups, said: "An enormous amount of work has taken place across our organisations since the original inspection in 2016.
"It was pleasing the inspectors noted that there has been progress, particularly in how the system is working together and how co-production is well established and effective.
"However, I'm under no illusion that we still have a way to go before we can be satisfied that children and young people with SEND are receiving the services they deserve.
"None of us will be satisfied until their parents and carers start telling us the changes we've introduced have made a real difference to their children's lives."
Don't forget to follow us on Twitter, like us on Facebook, or connect with us on LinkedIn!