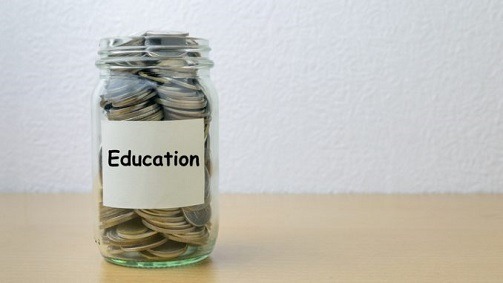 CREDIT: This story was first seen in the Chew Valley and Wrington Vale Gazette
PTA spokeswoman, Christel Rees, said: "This is a rather hefty target for a small village school with 96 pupils on roll and only 70 families. With that in mind, we have had to think outside the box this year, realising that we cannot raise that amount of money through cake sales alone!
"We have pooled our experiences and resources from various village initiatives to put on a fundraising festival this summer, all proceeds going to the PTA, ear-marked for the school's IT infrastructure upgrades!"
Chew Valley and Wrington Vale Gazette reports that the Marksbury Primary is not alone in relying on PTA fundraisers to invest in school improvements. Nationally schools are feeling the pinch with leading bodies warning of a funding crisis on a par with the NHS crisis.
The National Audit Office says that due to cost pressures schools will make cuts amounting to £3bn, equating to an eight per cent reduction per year in pupil funding by 2020. Schools have not experienced this level of reduction in spending power since the mid-1990s.
These cuts are forcing head teachers, school governors, academies or councils to make cuts now with many schools already running at a loss even before the spending cuts come into force. According to the National Association of Head Teachers [NAHT] 18% of school leaders say they are already in deficit, whilst 72% say their budgets will be untenable in two years time.
The NAHT say that under these pressures their research suggests that 66% of school leaders are reducing teaching assistants' hours to meet spending cuts and 31% are reducing staff hours.
Against this back drop schools still need to buy equipment including computers for their pupils. Marksbury Primary is not alone in turning to the PTA and fundraising events to meet these additional educational costs.
With the general election taking place this month school funding is one of the key issues of the campaign. The Conservatives' announcement that they would scrap free school lunches in primary schools alienated many state-school parents, whilst the proposal to offer breakfasts left teachers wondering how they were going to afford the extra staffing this would require. Labour countered with an offer of free school lunches for all, whilst the Lib Dems made the largest pledge to education promising a £7bn investment and increasing school budgets.
At the Chew Valley Hustings in Ubley last week the Labour candidate for North East Somerset, which includes Marksbury, Robin Moss said:
"It cannot be right that PTAs are having to raise 10s of 1,000s to replace computers…It cannot be right that schools are laying off staff at the moment."
But whilst the politicians rally words schools have to deal with the reality of covering their costs, with PTAs like Marksbury's taking up the challenge proving actions speak louder than words.
The Marksbury Fundraising Festival will take place on Saturday June 17 at Corston Fields Farm (the quinoa farm just behind the Wheatsheaf pub on the way into Corston) with gates opening at 11am. Entry is £2.50 per adult and £1 per child.
"It all kicks off with a dog show, sponsored and run in collaboration between the local businesses Tina's Tails, Katy Doolittles and Taylored PetCare from Corston, Marksbury and Compton Dando respectively," explained Christel Rees.
"We have been very lucky to secure cost sponsorship for the event from Truespeed, Design Scaffolding, Technical Hire, Thatchers and Wadworth and we have a fantastic range of activities lined up for big and small!"
"We will have a hog roast and BBQ, quesadillas, wood-fired pizzas and two bars (sponsored by Thatchers and Wadworth) to quench both hunger and thirst! There will be village fete style games plus a giant inflatable slide and bouncy castle, and tractor rides."
It wouldn't be a festival without music and revellers can enjoy a line-up that includes the Sisters of Swing, a silent disco and Eileen Johanna, whose quartet will be playing one set of jazz and one set of 70s funk.
Don't forget to follow us on Twitter, like us on Facebook, or connect with us on LinkedIn!