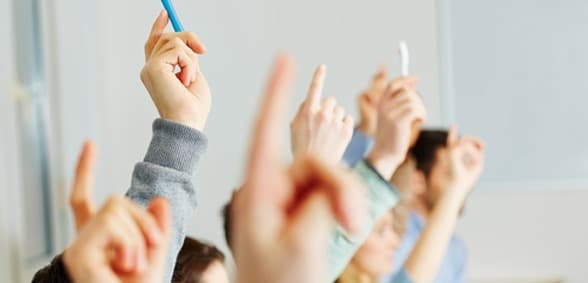 Schools in Northern Ireland are experiencing a rise in pupil numbers for the ninth year in a row
Northern Ireland's schools have experienced a huge rise in pupil numbers.
According to the BBC, student numbers have risen by 3,000 over the last year.
The Department of Education statistics show that this is the ninth year in a row that the number has grown.
This comes not long after the announcement that Northern Irish schools are set to receive less funding for each pupil in 2018/19.
About 75% of a primary school's funding is dependent on its pupil numbers. Currently, each school gets a basic sum of £2,157 per pupil.
For post-primaries, it's around 83%, with each receiving around £3,450 per pupil for years 8-12 and £4,480 for sixth form students.
There are currently around 347,000 pupils in Northern Ireland's schools, with approximately 800 more pupils now in primary schools than this time year year.
The pupil number in post-primaries has risen by 1,700 since 2017. Pre-school and special school enrolments have also increased considerably.
The predominant reason for this all-round increase is a vast influx in children between the ages of four and 15.
Don't forget to follow us on Twitter, like us on Facebook, or connect with us on LinkedIn!